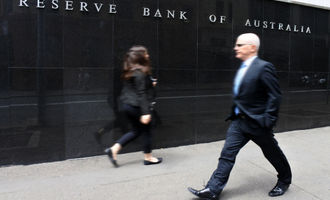 AUD/USD: Here's Why the Aussie Just Popped to June Highs

Crispus Nyaga
AUD/USD soared to its highest level since mid-June as a reaction to the highly anticipated Fed interest rate decision. By approving the second super-sized rate hike of 75 basis points in a row, the central bank has now increased its benchmark rates by 225 basis points since March. Earlier in Wednesday's session, the currency pair was reacting to Australia's inflation data.
Australia's inflation
The government data released earlier on Wednesday showed that annual  rose by 6.1% over a span of three months to June. The figure came in lower than the analysts' estimate of 6.3%. On a quarter-over-quarter basis, the CPI index rose by 1.8% compared to the forecast 1.9% and prior quarter's 2.1%. Similarly, the country's retail sales were up by 0.2% compared to the prior month's 0.9% and predicted 0.5%.
The June inflation numbers has led traders to ease on their bets of a a super-sized interest rate hike by the Reserve Bank of Australia (RBA) during the policy meeting scheduled for next week. Prior to the inflation report, more traders were convinced that the central bank will approve an increase of 75 basis points.
Indeed, Goldman Sachs now expects a 50 basis points hike in the August meeting compared to its prior forecast of 75 basis points. However, the investment bank still expects RBA to continue increasing interest rates through to December.
While it missed experts' estimates, the reported CPI of 6.1% is still a 21-year high. This substantiates the expectation that the central bank will continue to tighten its monetary policy in an effort to maintain inflation around its 2-3% target.
Fed's interest rate decision
The market is also digesting the Fed interest rate decision released on Wednesday. Amid the weakening economic data, investors forecast that the central bank may ease on its interest rate hikes in coming months. Besides, the market is set to react to the US GDP data set for release later in the day. A weak reading may heighten recession woes; further boosting AUD/USD.
Crispus Nyaga
Crispus is a financial analyst with over 9 years in the industry. He covers the stock market, forex, equities, and commodities for some of the leading brands. He is also a passionate trader who operates his family account. Crispus lives in Nairobi with his wife and son.