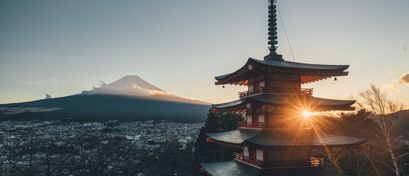 USD/JPY: Yen Rallies to a Three-Week High
The USD/JPY pair slid to its lowest price since early July following Fed Chair Powell's less-hawkish tone at Wednesday's post-FOMC presser.
At time of writing, the Yen is on course for its best day against the US Dollar in over a month. USD/JPY is down -1.300 (-0.95%) to 135.20. The move comes after a change in tone from Fed chair Jerome Powell following yesterday's 75-basis-point interest rate hike.

The US Dollar dumped after Powell commented that further hikes will be "data dependent" and that it will be "likely appropriate to slow increases at some time".
Powell's words led traders to bet that the recent weak economic data may cause the Fed to temper its hawkish stance. As such, rate-hike expectations tumbled, causing the US Dollar to slide against its major trading pairs. As a result, the Japanese Yen has extended it's two-week gains vs. to the greenback to +3%.
US Dollar to Yen Outlook
The Yen's rally has forced the USD/JPY exchange rate down to a significant technical support level. The daily chart shows the pair is now trading at key trend line resistance at 135.50.
If the price closes below the trend it may encourage further selling from the technical community. In this event, we should expect USD/JPY to test the 50-Day Moving Average (DMA) at 134.15. Furthermore, considering the US Dollar's unrivaled strength this year, a broader sell-off could take the rate down to the 100-DMA at 129.80.
However, one thing to note is that if the US economy slides into a recession, the shock-waves will be felt globally. For this reason, the US Dollar should see good demand moving forward. That being said, a correction is long overdue.
The US Dollar is up almost 18% vs. the Japanese Yen this year alone, driving USD/JPY to a 24-year high earlier this month. Subsequently, the risk of a violent reversal is rising.
For now however, the price remains in a long-term uptrend, favoring the bulls. Therefore, the bears may wish to hold fire until that changes.
USD/JPY Price Chart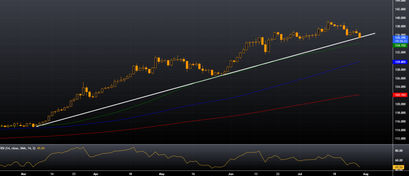 Elliot Laybourne
Elliott is a former investment banker with a 20 year career in the city of London. During this time he held senior roles at ABN Amro, Societe Generale, Marex Financial and Natixis bank, specialising in commodity derivatives and options market-making. During this time, Elliott's client list included Goldman Sachs, JP Morgan, Credit Suisse, Schroders Asset Management, and the Pennsylvania State Public School Employees Retirement System, amongst others. Today, he splits his time between Thailand and Dubai, from where he provides trading consultancy and business development services for family office and brokerage clientele.