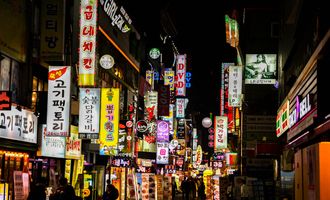 USD/KRW: Korean Won Weakens Against the Dollar
Despite broad-based US Dollar selling, the USD/KRW pair ended July higher as capital continues to flee from the under-fire South Korean Won.
Whilst most Asian currencies rallied following last week's dovish rate hike in the US, the Korean Won is struggling to find a bid. Unlike the Japanese, Yen which is extending its recent fightback vs the greenback, the Won has started August on the back foot.
At time of writing the USD/KRW pair is marginally higher at 1,305.10 (+0.16%), a two-day gain of +0.66%.
Much of the Won's weakness lies at the hands of the nations state pension fund. The fund, the third-largest of it type, is upping its stake in foreign equities. As such in order to fund the buying, it must first sell the national currency. As a result, the market is positioning for more Won weakness.
However, with inflation expectations at a 2-decade high, the Bank of Korea may well be forced to take more tightening measures to strengthen the Won. A weaker currency increases the imported inflation driven by high oil prices. Furthermore, South Korea has agreed to back the US government's plans to impose a price cap on Russian oil. Should the initiative take place, the Asian nation may find itself with even higher energy costs, further widening its trade deficit.
US Dollar to Korean Won Outlook
USD/KRW's relatively strong performance suggests traders expect more Won weakness in the coming weeks. Despite the US Dollar index falling around -3.3% from its recent highs, the Won has improved by just 1.9%.
The daily chart shows the US Dollar is trending higher above the key moving averages. The 50-Day Moving Average (DMA) at 1,287.20 provides the first technical support level.
As long as the pair remains above the 50-DMA, it should continue to probe higher. However, a daily close below the indicator would signal a reversal. For that reason, the immediate outlook remains positive above 1,287.20.
USD/KRW Price Chart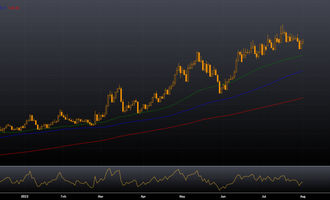 Elliot Laybourne
Elliott is a former investment banker with a 20 year career in the city of London. During this time he held senior roles at ABN Amro, Societe Generale, Marex Financial and Natixis bank, specialising in commodity derivatives and options market-making. During this time, Elliott's client list included Goldman Sachs, JP Morgan, Credit Suisse, Schroders Asset Management, and the Pennsylvania State Public School Employees Retirement System, amongst others. Today, he splits his time between Thailand and Dubai, from where he provides trading consultancy and business development services for family office and brokerage clientele.