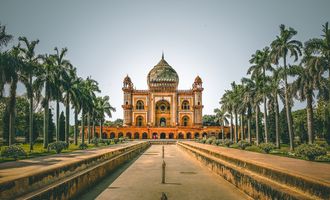 USD/INR: Rupee Hits Three-day Win Streak
USD/INR is unchanged on Tuesday as the Indian rupee pauses following its best run of form against the US dollar since January.
The rupee has closed higher vs the buck for three consecutive days as the currency recovers from an all-time low.
In July, the rupee slid to its lowest-ever level of 80.21 against the US dollar. However, recent weak economic data across the pond has taken some wind from the dollar's sails. As a result, USD/INR has drifted lower by -1.5% in the last week and is currently doing business just below 79.00.
Rupee Lower Says Bank
Analysts at MUFG bank say the rupee's recent strength won't last. Despite expecting a rate hike from the RBI this week, MUFG predicts the rupee will lose ground in the third quarter.
"The Reserve Bank of India (RBI) is expected to raise the benchmark repo rate by 50bps to 5.40% at the upcoming MPC meeting on 5th August, which would mark the third rate hike this year following a cumulative 90bps of rate hikes since May." The bank said, adding, "We remain bearish on the rupee in 2H22 as recent measures introduced to shore up the currency are not sufficient to offset downward pressures stemming from extended US dollar strength, risks of further portfolio outflows, and larger trade and current account deficits."
Dollar to Rupee Technical Outlook
The daily chart shows the near-term prospects for the rupee are positive. The recent sell-off appears to be picking up pace. As a result, the pair may soon test the support of the 50-Day Moving Average (DMA) at 78.67 (green line).
Technical traders consider long-term moving averages as momentum indicators. For that reason, a close below the 50-DMA could encourage selling. In that event, USD/INR could extend lower to the 100-DMA at 77.60 (blue).
Despite the immediate bearish outlook, the longer-term trend is higher. With that in mind, we can expect buyers to emerge on short-term weakness. As a result, a drop to the 100-DMA could be short-lived.
USD/INR Price Chart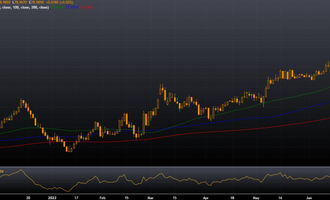 Elliot Laybourne
Elliott is a former investment banker with a 20 year career in the city of London. During this time he held senior roles at ABN Amro, Societe Generale, Marex Financial and Natixis bank, specialising in commodity derivatives and options market-making. During this time, Elliott's client list included Goldman Sachs, JP Morgan, Credit Suisse, Schroders Asset Management, and the Pennsylvania State Public School Employees Retirement System, amongst others. Today, he splits his time between Thailand and Dubai, from where he provides trading consultancy and business development services for family office and brokerage clientele.