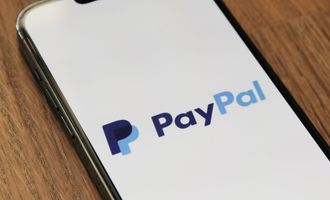 PayPal stock price goes parabolic after forward guidance boost

Crispus Nyaga
PayPal stock price popped sharply on Tuesday evening after the company published strong results and forward guidance. The stock rose by more than 15% in extended hours, continuing the recent gains. As a result, its total market cap jumped to over $105 billion.
PayPal earnings
PayPal had a strong second quarter as users continued transacting in its platform. Its revenue jumped by 9.11% year on year to over $6.8 billion. As a result, its profit per share rose to $0.93. 
This performance happened as the company continued focusing on three pillars for its transformation. It is focused on growing its market share, reducing costs, and reinvigorating its organization's operating model. The firm now hopes to cut about $900 million in costs.
PayPal saw strong performance across the board. For example, its Buy Now Pay Later business continued doing well, with volume rising to $4.9 billion. It has over 22 million customers using the service while the number of merchants has risen to over 200k.
Its other businesses had a strong performance as well. For example, Venmo increased the number of users to over 90 million as its revenue surged to over $100 million. In a statement, PayPal's Gabrielle Rabinovitch said:
"Over the past 2 quarters, we have seen even stronger opportunities to advance our leadership position in payments and add to our momentum, with our digital wallet, checkout, and unbranded processing strategies."
PayPal stock performance 
PayPal share price has been in a strong bearish trend in the past few months as investors continue worrying about growth. As a result, a company that was once valued at over $350 billion now has a market cap of less than $110 billion.
Still, analysts believe that the company will be a good turnaround story. It has more than 400 million users from around the world and it has a substantial market share in key markets. Therefore, there is a possibility that the company will do well in the coming months. Besides, Elliot Management, a highly-regarded activist investor, has taken a stake in the company.
This performance could also be a good thing for other fintech companies that have languished in the past few months. This includes firms like Affirm, Block, and Shift4 Payments.
Crispus Nyaga
Crispus is a financial analyst with over 9 years in the industry. He covers the stock market, forex, equities, and commodities for some of the leading brands. He is also a passionate trader who operates his family account. Crispus lives in Nairobi with his wife and son.