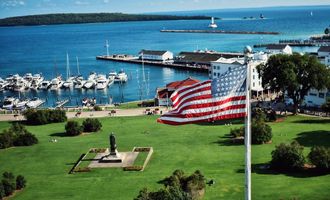 The 9 States with No Income Tax

Rebekah Carter
Living in states with no income tax can help reduce the cost of living for people throughout the US. The lowest tax states are some of the most popular in America, as most people are constantly searching for ways to reduce their tax burden.
Currently, there are only 7 states without a state income tax throughout America. However, Washington can be a no-tax state for some citizens, as it only levies income tax on capital gains and investment income for certain high-earners.
Additionally, The state of New Hampshire is currently phasing out investment and interest-based income taxes starting in 2023. Here are the top states with no income tax today.
The States Without Income Tax
Notably, just because a state has no income tax doesn't mean there won't be other tax burdens for citizens to consider when living in this region. A state with no income tax can still charge property taxes and other levies which influence the cost of living.
Currently, the best states to live in based on taxes include:
9. New Hampshire
New Hampshire's approach to income tax is currently in flux. At present, the state does not charge tax on earned income but does charge taxes on interest and dividends. The New Hampshire Senate has recently passed legislation to phase out investment income tax, starting at a rate of 1% per year for five years. This means New Hampshire will become one of the lowest income tax states by 2027.
The total tax burden of New Hampshire is around 6.41%, making it the fifth best state for taxes in the US. It's also the fourth-best state to live in overall, according to some rankings.
8. Tennessee
In 2016, Tennessee phased out its taxation of income from investments, dividends, and wages. The plan to phase out income tax and join the no-tax states came to an end in 2021. Today, the state's total tax burden is approximately 5.75%, the second lowest in the United States.
However, Tennessee has relatively high sales taxes and one of the highest beer taxes of any state. Fortunately, Tennessee still ranks as one of the most affordable states in the US.
7. Wyoming
Wyoming is one of the least densely populated states in America, at around 6 people per square mile. The region is one of the best states for taxes, with no income tax on corporate or personal earnings. There are also no retirement income taxes, and sales tax rates are quite low.
Currently, the tax burden is around 6.32%, which is the fourth lowest in the United States. However, Wyoming does tax natural resources like oil to make up for some of its missing tax earnings.
6. Washington
Washington is home to many major employers and young professionals, thanks to its position as one of the lowest tax states. There are no corporate income taxes present in Washington, although high-earners are subject to some taxes. Residents also need to pay relatively high excise and sales taxes.
The higher living and housing costs do contribute to a more expensive life in Washington. Despite a lack of income tax, the total tax burden for this state is currently estimated at around 8.37%.
5. Texas
Texas has actually banned personal income taxes completely as part of its state constitution. However, Texas still relies heavily on excise and sales taxes. Sales taxes are as high as 8.25% in some jurisdictions, and property tax is particularly high in Texas. This means the state has a total tax burden of around 8.22% of personal income.
Although Texas is one of the top states without state tax, it's only around the 22nd most affordable state in America.
4. South Dakota
South Dakota is another well-known option among tax-free states in the USA. However, the state relies on taxes on alcohol, cigarettes, and other sales because there's no income tax here. South Dakotans pay around 7.37% of their personal income towards taxes, making the state about the eighth best in the country for total tax burden.
However, South Dakota does rank quite well in terms of affordability as the 15th most affordable state to live in.
3. Nevada
Nevada has no income tax but doesn't rank high on the list for lowest taxes by state. The state relies mostly on revenue from high sales taxes on clothes, groceries, gambling, and alcohol. On average, the tax burden on people in Nevada is 8.19%, ranking the location just slightly higher than Texas.
Unfortunately, Nevada does have a very high cost of living, making it number 41 on the list of the least expensive states to live in.
2. Florida
Florida ranks quite well in the list of states with no income tax. While excise and sales taxes are slightly higher in Florida than the national average, the tax burden is still relatively low overall. Florida's average tax burden is 6.64%, making it the sixth least expensive place for tax costs.
However, Florida still has a relatively high cost of living, thanks to higher housing costs than most other states across America.
1. Alaska
Not only does Alaska have no income tax, but it's one of the only states with no tax on sales, either. This means Alaska is also the state with the lowest tax burden in all of America. The current tax burden for Alaskan citizens is only around 5.06%.
Notably, however, the property tax burden is a little higher in Alaska (3.54%), and the region has a high cost of living due to healthcare expenses and the state's remote location.
FAQ
What does no income tax mean?
Which states have no income tax?
What is the most tax-friendly state?
What is the least tax-friendly state?
Rebekah Carter
Rebekah Carter is a dedicated online marketing professional and writer. With experience in the world of entrepreneurial development, business growth, communication and collaboration, and even health and fitness, Rebekah is constantly looking for ways to expand her expertise, and share her knowledge with the digital world.