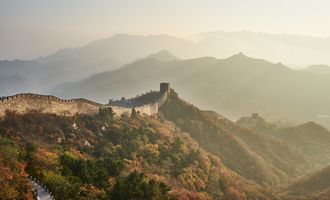 USD/CNY Prediction Ahead of China and US Inflation data

Crispus Nyaga
The USD/CNY price moved sideways as focus shifted to the upcoming US and China inflation numbers scheduled for Wednesday. The pair is also reacting to the ongoing tensions between the US and China. It is trading at 6.75, which was slightly below last week's high of 6.7820.
US and China tensions
The US and China are the two biggest economies in the world with a combined GDP of almost $40 trillion. Recently, the two countries have been having significant tensions as the battle for supremacy continues.
The situation escalated last week when Nancy Pelosi, the speaker of the House of Representatives, visited Taiwan. China, which had opposed the visit, started a series of exercises targeted at Taiwan. Analysts believe that the visit accelerated China's planning for the eventual invasion. 
The next key data to watch will be China and US inflation numbers. Economists polled by Reuters expect the numbers from China to reveal that the headline consumer inflation rose from -0.2% in June to 0.5% in July. This increase will then translate to an annualised increase of 2.9%. The producer price index is expected to come in at 4.8%.
These numbers will come a few days after the Chinese government revealed that its trade sector continued doing well in July. Exports rose by more than 20% while imports grew at a slower pace. This discrepancy led to a trade surplus of over $100 billion.
The USD/CNY price will next react to the upcoming US consumer inflation numbers. Economists believe that inflation dropped slightly in July this year. This decline will be because of the ongoing trends in oil and gas prices. 
USD/CNY forecast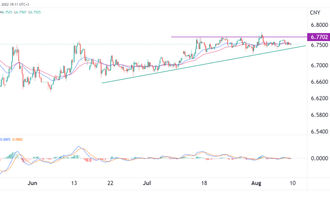 The four-hour chart shows that the USD to CNY exchange rate has been in a consolidation phase in the past few days. It has faced a tough time moving above the important resistance point at 6.770. At the same time, it is trading at the 25-day and 50-day moving averages while the MACD is at the neutral point. 
The pair has also formed an ascending triangle pattern. Therefore, there is a likelihood that it will continue rising as bulls target the key resistance point at 6.770.
Crispus Nyaga
Crispus is a financial analyst with over 9 years in the industry. He covers the stock market, forex, equities, and commodities for some of the leading brands. He is also a passionate trader who operates his family account. Crispus lives in Nairobi with his wife and son.