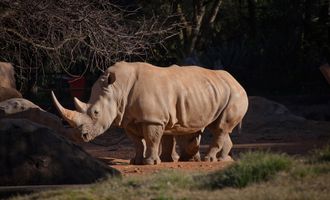 USD/ZAR Sideways as SA Rand Stabilizes
USD/ZAR finished the day higher on Monday by 0.90% as the South African Rand clawed back the losses it took against the US Dollar on Friday.
At the time of writing, the rand is doing business at 16.6250 against the US dollar, +0.0080 (+0.05%). The pair is trading in familiar territory between the 2022 high of 17.3030 set in July and last week's 16.3880 low.
The rand was under pressure on Friday as a result of strong labor market data in the United States. According to the July Non-Farm Payrolls (NFP), the US economy added 528,000 jobs in the month. The figure was significantly higher than the analysts' median forecast of 250k. As a result, the dollar's strength helped it gain about 1% against the rand. However, the rand got off to a strong start this week, recovering nearly all of Friday's losses on Monday.
Today's session is not expected to yield much. Aside from it being a South African public holiday, the market is looking ahead to Wednesday's inflation data from the United States.
The release of the Consumer Price Index (CPI) tomorrow will shed light on the US inflation situation. Analysts predict that the rate of inflation will slow to 0.5% in July, down from 0.7% in June. Subsequently, annual inflation is expected to fall from 9.1% to 8.7%.
South African Rand Outlook
Despite the rand gaining almost 4% against the dollar since July, USD/ZAR remains in a long-term uptrend.
The pair is supported by the major Daily Moving Averages (DMA) and a rising trend line. The 50-DMA at 16.3555 (green line) proceeds the immediate support around last week's lows. Below that, the rising trend line at 16.2000 and the 100-DMA at 15.8415 (blue) provide additional cover.
On the upside, resistance is seen towards the last Week's high, just shy of 17.0000. Should USD/ZAR clear the overhead congestion, we can make a case for a return to the July high.
For now, sideways action in muted trade is likely. However, Wednesday's CPI print will likely breathe some life into the USD/ZAR trading pair.
USD/ZAR Price Chart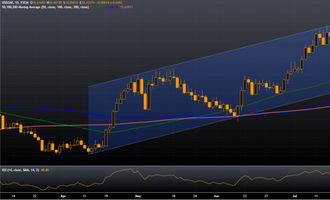 Elliot Laybourne
Elliott is a former investment banker with a 20 year career in the city of London. During this time he held senior roles at ABN Amro, Societe Generale, Marex Financial and Natixis bank, specialising in commodity derivatives and options market-making. During this time, Elliott's client list included Goldman Sachs, JP Morgan, Credit Suisse, Schroders Asset Management, and the Pennsylvania State Public School Employees Retirement System, amongst others. Today, he splits his time between Thailand and Dubai, from where he provides trading consultancy and business development services for family office and brokerage clientele.