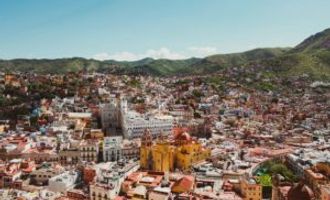 USD/MXN at Major Support Ahead of CPI
USD/MXN is slightly higher on Wednesday at 20.25 (+0.02 percent) as the Mexican peso rally cools ahead of today's inflation data in the United States.
Over the last week, the peso has gained almost 2.5 percent vs. it's larger rival, reinforcing its relative strength.
The peso has done nicely this year overall. The strength comes as US businesses onshore manufacturing to ease supply chain disruptions. As a result, the US dollar has gained barely 2.5% against the peso in 2022, despite having one of its strongest years in decades.
The growing amount of cash moving south from immigrant employees who send money to Mexico from the US is one reason the peso is holding up. Despite the US economy slowing down, remittances to Mexico increased by +16 percent in the first half of 2022. Overall, remittances from abroad reached a new high of $5.5 billion in the year leading up to June, equal to 4.2% of Mexico's GDP.
Upcoming Events
Later today, the Consumer Price Index data (CPI) in the US will tell us if inflation is slowing. The CPI release is expected to show the rate of inflation cooled to 0.5 percent in July, from 0.7 percent in June. Whilst annual inflation is forecast to fall to 8.7 percent from 9.1 percent.
Taking last week's bumper US Non-Farm Payrolls (NFP) data into account, if inflation comes in above expectations, the US dollar could see considerable strength.
The US economy added 528,000 jobs in July, far more than the consensus analyst prediction of 250k. As a result, the Federal Open Market Committee (FOMC) can be aggressive in their fight against inflation. By contrast, a weaker-than-expected CPI could suggest a less-hawkish fed, sending the US dollar reeling.
US Dollar to Mexican Peso Outlook
The daily chart shows that USD/MXN is in a long-term rising trend channel.
Currently, the pair is testing the uptrend support at 20.21. Below the trend line, the 100-Day Moving Average (DMA) at 20.15 (blue line) provides additional price support.
Above the market, the 50-DMA at 20.27 (green line) is the immediate technical resistance. If the pair successfully hurdles the 50-DMA, the 100-DMA at 20.41 is a logical destination.
USD/MXN Price chart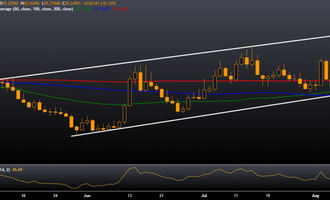 Elliot Laybourne
Elliott is a former investment banker with a 20 year career in the city of London. During this time he held senior roles at ABN Amro, Societe Generale, Marex Financial and Natixis bank, specialising in commodity derivatives and options market-making. During this time, Elliott's client list included Goldman Sachs, JP Morgan, Credit Suisse, Schroders Asset Management, and the Pennsylvania State Public School Employees Retirement System, amongst others. Today, he splits his time between Thailand and Dubai, from where he provides trading consultancy and business development services for family office and brokerage clientele.