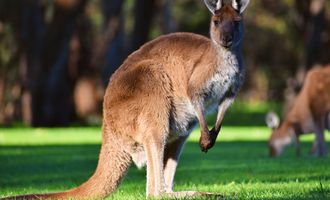 AUD/USD Jumps to key Technical Level
AUD/USD spiked to a two-month high on Wednesday after Consumer Price Index data revealed that US inflation slowed in June.
The headline CPI for July increased 8.5 percent on a yearly basis, and was unchanged from June. Both the year on year and month on month numbers were below expectations. According to a Bloomberg survey, experts were expecting 8.7 percent and 0.2 percent growth, respectively.
Following the announcement, risk assets surged, propelling US stocks back into a bull market. The US dollar performed considerably worse, losing more than 1 percent versus a basket of key trading pairs.
Because of the cooler-than-expected inflation data, the likelihood of a 75-basis-point raise at the upcoming Federal Open Market Committee (FOMC) meeting is falling. Subsequently, the yield on the two-year US Treasury bond retreated almost 7 percent to an intraday low of 3.08 percent. However, bond yield's have stabilized since, with the two-year now higher at 3.21 percent.
Gargi Chaudhuri, head of investment strategy for the Americas at BlackRock's iShares, is concerned that the initial market reaction may be overdone. "I don't think any decisions can be made based on just this one C.P.I. print cooling off," said Chaudhuri.
Aussie Dollar Outlook
For those wondering if now is a good time to send money to Australia, technical analysis can help the decision-making process.
The daily chart shows the Australian dollar to US dollar exchange rate has broken out of a four-month downtrend. As a result, the Australian dollar is strengthening against its counterpart across the pond.
Notably, yesterday's move lifted the AUD/USD exchange rate clear of the 50-Day Moving Average (DMA) at 0.6937 (green line), which now provides price support.
However, the rally is stalling at the longer-term 100-DMA at 0.7085 (blue line). Furthermore, the 200-DMA at 0.7150 (red line) presents another barrier for the Australian dollar.
Technical traders believe the 200-DMA to be an essential indicator in determining an asset's long-term trend. With this in mind, if the Aussie clears the 200-day average, it may extend its advances versus the US dollar.
Nonetheless, the 100-DMA is the first line of resistance. And until it's breached, the Aussie is in danger of retracing some of yesterday's move.
AUD/USD Price Chart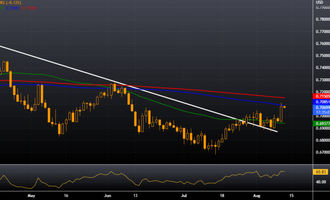 Elliot Laybourne
Elliott is a former investment banker with a 20 year career in the city of London. During this time he held senior roles at ABN Amro, Societe Generale, Marex Financial and Natixis bank, specialising in commodity derivatives and options market-making. During this time, Elliott's client list included Goldman Sachs, JP Morgan, Credit Suisse, Schroders Asset Management, and the Pennsylvania State Public School Employees Retirement System, amongst others. Today, he splits his time between Thailand and Dubai, from where he provides trading consultancy and business development services for family office and brokerage clientele.