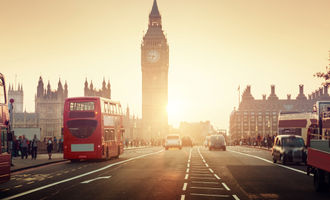 GBP/USD Recovery Faces 1 Key Hurdle Ahead of UK GDP Data

Crispus Nyaga
The GBP/USD price rebounded after more data revealed that American inflation was easing. The pair also rose as investors waited for the upcoming UK GDP data. It rose to a high of 1.2200, which was the highest point since August 2.
US inflation and UK GDP
Economic data published this week showed that American inflation declined in July this year. On Wednesday, data by the Bureau of Labor Statistics (BLS) showed that the country's inflation fell from 9.1% in June to 8.7% in July. This was the first time in months that inflation dropped on a year-on-year basis.
Meanwhile, on Thursday, data showed that the country's producer price index (PPI) dropped from 1.0% in June to -0.5% in July. Analysts were expecting the data to show that inflation dropped to 0.2%. The PPI dropped from 6.4% to 5.8% on a year-on-year basis.
In the same period, core PPI dropped from 8.4% to 7.6%. Therefore, analysts believe that the Federal Reserve will slow the pace of its interest rate hikes this year. Still, Fed officials like Mary Daly, Charles Evans, and Raphael Bostic were quick to warn that the bank will maintain its hawkish tone.
The next key catalyst for the GBP/USD pair will be the upcoming UK GDP data scheduled on Friday. Economists expect the data to show that the economy contracted by 1.2% in June from the previous increase of 0.5%. 
They also believe that the economy contracted by 0.2% in the second quarter after growing by 0.8% in the first quarter. The Office of National Statistics (ONS) will publish the latest construction output, manufacturing, and industrial production data.
GBP/USD forecast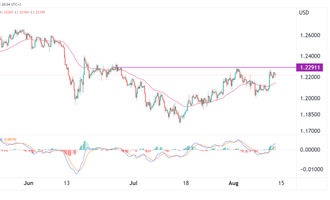 Turning to the four-hour chart, we see that the GBP/USD pair found a strong resistance point at 1.2291. It has struggled to move above that level several times since June. At the same time, it has risen above the 25-day and 50-day moving averages while the MACD has moved above the neutral point. Therefore, the pair will likely continue rising if bulls manage to move above the resistance at 1.2291. Find out more about how to send GBP to USD.
Crispus Nyaga
Crispus is a financial analyst with over 9 years in the industry. He covers the stock market, forex, equities, and commodities for some of the leading brands. He is also a passionate trader who operates his family account. Crispus lives in Nairobi with his wife and son.