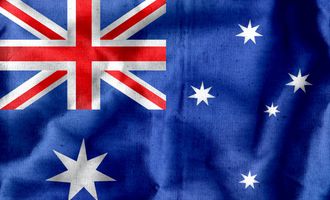 AUD/USD Slumps on China Slowdown fears
AUD/USD lost 1.4 percent in heavy one-way traffic on Monday after data showed China's economy is slowing at an alarming rate.
The Aussie to US dollar exchange rate snapped a three-day winning streak, falling from an intra-day high of 0.7125, ending the day close to the lows at 0.7020.
The weakness follows a slew of disappointing economic data from Australia's biggest trading partner China. According to data released on Monday, credit growth, retail sales and industrial production all fell in July. Furthermore, despite low expectations from analysts, the data came in below forecasts.
As a result, commodities were hit hard and the US Dollar jumped on renewed safe-haven buying — both of which worked against the Aussie dollar.
It goes without saying that a contraction in China could spell trouble for Australia. China is far and away Australia's largest trading partner, importing over $100 billion of raw materials from the nation.
Considering the poor data, we can expect a slowdown in spending from Chinese companies that send money to Australia to purchase raw commodities. With this in mind, the Aussie's recent run of good form could soon come to an end.
Aussie Dollar to US Dollar Outlook
The daily chart shows AUD/USD reversed sharply as it approached the 200-Day Moving Average (DMA) at 0.7145 (red line). Subsequently, the pair fell below the 100-DMA at 0.7072 (blue line), turning the technical outlook decidedly bearish.
Additionally, the Relative Strength Index (RSI) has rolled over, suggesting further weakness in the days ahead. As a result, AUD/USD will likely test the support of the 50-DMA at 0.6930 (green line) sometime soon.
For that reason, the immediate outlook for the Australian dollar to US dollar exchange rate is negative. However, a daily close above 0.7072 (100-DMA) will tilt the balance of power back to the bulls. In this event, a fresh attempt at the 200-DMA is probable.
AUD/USD Price Chart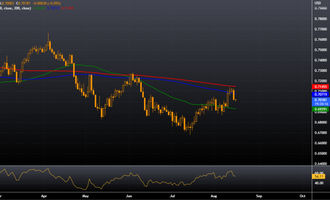 Elliot Laybourne
Elliott is a former investment banker with a 20 year career in the city of London. During this time he held senior roles at ABN Amro, Societe Generale, Marex Financial and Natixis bank, specialising in commodity derivatives and options market-making. During this time, Elliott's client list included Goldman Sachs, JP Morgan, Credit Suisse, Schroders Asset Management, and the Pennsylvania State Public School Employees Retirement System, amongst others. Today, he splits his time between Thailand and Dubai, from where he provides trading consultancy and business development services for family office and brokerage clientele.