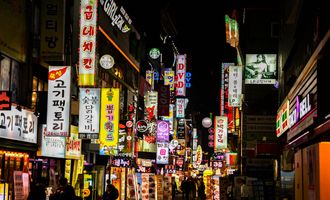 USD/KRW: New Highs Likely For Strong US Dollar
USD/KRW surged on Monday as the US dollar strengthened against Asian peers following disastrous economic data out of China.
The South Korean won slipped 0.80 percent against the greenback on Monday after China released a slew of disappointing data. At the time of writing, the US dollar to Korean won exchange rate is doing business at 1,311, just short of the thirteen-year high set in July.
It's been a tough year for the Asian currency, which is down over 20 percent against the buck in 2022. Much of the won's weakness is because of the struggling Chinese economy. South Korea is heavily reliant on China, which accounts for 27% of the nation's exports. With that in mind, yesterday's troubling data dump out of China could spell more trouble ahead for the won.
Chinese retail sales, credit growth, and industrial output fell off a cliff in July. Despite analysts marking down their expectations, all three gauges came in below forecasts. This comes as the world's second-largest economy still struggles with the covid virus and a collapsing real estate market. As a result, the US dollar attracted strong safe-haven flows, which lifted the US dollar index higher by a full point to 106.50.
US Dollar to Korean Won Outlook
The daily chart shows the US dollar to Korean won has been trending uniformly higher all year.
Notably, the won's weakness has encouraged remittances from immigrants who send money to Korea. This year, inbound remittances are expected to reach a record $7 billion as senders take advantage of the stronger dollar. However, this is unlikely to tip the balance back in favor of the won.
Considering South Korea's dependency on China, its currency is likely to fall further. Taking this into account, the outlook for the US dollar to Korean won exchange rate is bullish.
On the technical side, the rate is breaking out of a narrowing channel. This usually precedes a rise in volatility and substantial price movement. For this reason, it's possible USD/KRW could soon test the 1,329 high from July.
The bullish view remains unless the pair trades below the 50-Day Moving Average (DMA) at 1,299 (green line). A close below this marker would indicate the bullish tone has given way to bearish momentum.
USD/KRW Price Chart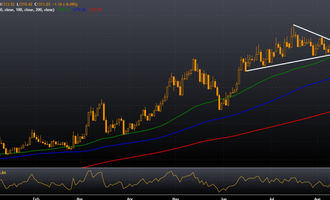 Elliot Laybourne
Elliott is a former investment banker with a 20 year career in the city of London. During this time he held senior roles at ABN Amro, Societe Generale, Marex Financial and Natixis bank, specialising in commodity derivatives and options market-making. During this time, Elliott's client list included Goldman Sachs, JP Morgan, Credit Suisse, Schroders Asset Management, and the Pennsylvania State Public School Employees Retirement System, amongst others. Today, he splits his time between Thailand and Dubai, from where he provides trading consultancy and business development services for family office and brokerage clientele.