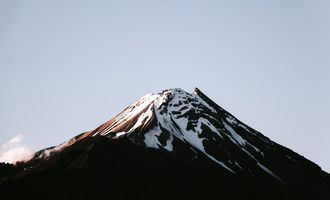 NZD/GBP Firms On Weaker British Pound
After a brief wobble earlier in August, NZD/GBP is back on the rise as the Kiwi gains considerable ground against the under-fire British pound.
The kiwi dollar to British pound exchange rate is slightly higher on Tuesday, extending the 4.00 percent year-to-date gains. Generally speaking, the pound is weaker across the board, trading at a two-year low against the greenback and the Aussie dollar.
The pound's weakness stems from the immense inflationary pressure facing the UK economy. Citibank issued a troubling analysis on Tuesday, predicting that UK inflation might reach a startling 18.6 percent next year. According to the bank, rising energy costs will drive consumer prices to levels last seen in the 1970s. In the late 1970s, stagflation damaged the UK economy, triggering a cost-of-living crisis and a lengthy recession. With this in mind, the Bank of England (BOE) will have to make some difficult decisions in the future.
If the BOE continues to hike rates quickly to fend off inflation, consumers will face higher borrowing costs at a time when energy prices are at an all-time high. 
On the other hand, doing nothing may weaken the pound even further. The key for the bank is keeping a lid on inflation without sending the pound spiraling lower. In this event, the costs of the nation's imported energy will increase even more.
Kiwi to Sterling Exchange Rate
NZD/GBP is once again outside of the narrowing pennant formation, suggesting more strength ahead. The descending trend line that forms the top of the flag at 0.5200 now provides the first notable support level. As such, we should expect to see buying around the current 0.5250 mark.
As long as the Kiwi remains above 0.5200, it should trade with a bullish bias. In this scenario, a return to the early-April high of 0.5348 could be on the cards. Whereas, should NZD/GBP drop back into the narrowing sideways channel, a visit of the tightly-bunched 50, and 100-Day Moving Averages (DMA's) around 0.5175 (green and blue lines) is probable.
NZD/GBP Price Chart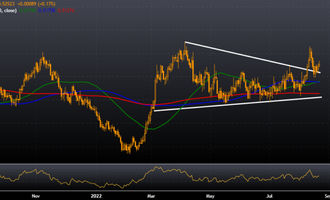 Elliot Laybourne
Elliott is a former investment banker with a 20 year career in the city of London. During this time he held senior roles at ABN Amro, Societe Generale, Marex Financial and Natixis bank, specialising in commodity derivatives and options market-making. During this time, Elliott's client list included Goldman Sachs, JP Morgan, Credit Suisse, Schroders Asset Management, and the Pennsylvania State Public School Employees Retirement System, amongst others. Today, he splits his time between Thailand and Dubai, from where he provides trading consultancy and business development services for family office and brokerage clientele.