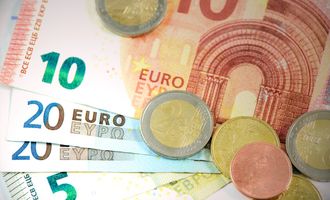 EUR/USD Forms Inverted Cup & Handle Pattern as Risks Rise

Crispus Nyaga
The EUR/USD price crawled back on Monday as investors bought the dip following last Friday's sell-off. It rose to a high of 1.0018, which was slightly above this month's low of 0.9900. The pair has dropped by more than 12% this year.
Concerns about Europe continues
The euro has been in a strong sell-off in the past few months as investors remain concerned about the European economy.
They are specifically concerned about the rising cost of energy in Europe because of the decision by Russia to lower its shipments. Analysts expect that Russia will lower its gas shipments to Europe towards the winter season.
The soaring energy prices have had a major impact on the European economy. For example, recent data showed that the European manufacturing and services PMIs continued dropping in August. Most companies complained about the falling demand and cost of doing business.
The EUR/USD price has also retreated sharply because of the strong US dollar. The dollar index has jumped in the past few months because of the significantly hawkish Federal Reserve. 
In a statement last week, Jerome Powell, the Fed Chair reiterated that the bank will continue hiking interest rates in the coming months. He also reiterated that the bank will leave interest rates at elevated levels for a while.
The next key data to watch will be the upcoming European services, industrial, and consumer confidence that are scheduled for August. Analysts expect the data to show that confidence continued dropping in August amid heightened inflation concerns. 
The EUR/USD will also react to the upcoming estimates of European inflation in August. Economists expect the data to show that inflation soared to 9% in August, the highest level on record. Finally, the most important catalyst for the exchange rate will be the latest American jobs numbers.
EUR/USD forecast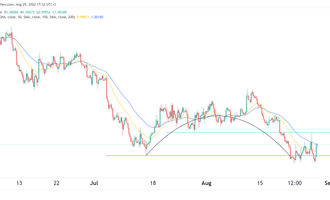 The EUR/USD pair has been in a strong downward trend in the past few weeks. It is now hovering near the parity level, which is the lowest it has been in years. The pair moved below the 25-day and 50-day moving averages. 
At the same time, it has formed an inverted cup and handle pattern. Therefore, there is a likelihood that the pair will continue falling as sellers target the next key support level at 0.9800.
Crispus Nyaga
Crispus is a financial analyst with over 9 years in the industry. He covers the stock market, forex, equities, and commodities for some of the leading brands. He is also a passionate trader who operates his family account. Crispus lives in Nairobi with his wife and son.