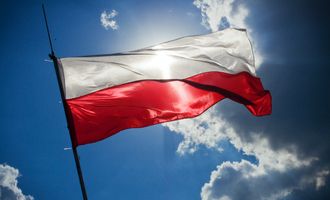 GBP/PLN Test Major Support on Pound Weakness
GBP/PLN is marching towards a fourth consecutive daily decline as the Zloty fights back against the struggling British pound.
During that time, the Polish Zloty gained almost 3.00 percent against the sterling.
GBP/PLN's decline is more about pound weakness than Zloty's strength. Both nations are struggling to fight decades-high inflation caused by Russia's invasion of Ukraine.
The inflation rate in Poland is above 16.00 percent annually, and the UK is not far behind. Poland's central bank has raised rates considerably over the last ten months, from 0.10 percent to 6.50 percent. Way more than the Bank of England, which presently sets the benchmark borrowing cost at 1.75 percent.
Another supporting factor for the Polish economy is the influx of Ukrainian refugees. There are about 2 million Ukrainians in Poland, helping to fill the gaps in the tight labor market. They also bring with them some much-needed spending power.
As a result, the Zloty is testing a major support level against the pound. Which, if broken, could spark a sharp move lower in GBP/PLN. In that event, remittances into Poland from the United Kingdom could be effected. There is 2 million Poles living and working in the UK who are probably wondering if now is a good time to send money to Poland before the rate falls further.
British Pound to Zloty Forecast
The daily chart shows GBP/PLN has fallen below the 50-Day Moving Average (DMA) at 5.5812. As a result, the pair is now testing trend support at 56.5420.
Below the rising trend, the 100-DMA at 5.5285 (blue) and the 200 at 5.5180 (red) provide additional support. If the rate falls below the 200-DMA we should expect to see an acceleration on the downside. Here, a logical target is the June low around 5.3000.
For now, the rate is holding above the support. For that reason, the immediate outlook is unclear. Considering the confluent supporting factors, the pair may remain stable in the near-term. However, all things considered, the downside look more probable.
For that reason, the medium-term outlook is bearish. Although, a close above the 50-DMA improves the technical backdrop to bullish.
GBP/PLN Price Chart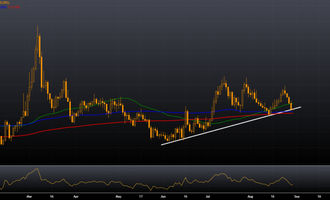 Elliot Laybourne
Elliott is a former investment banker with a 20 year career in the city of London. During this time he held senior roles at ABN Amro, Societe Generale, Marex Financial and Natixis bank, specialising in commodity derivatives and options market-making. During this time, Elliott's client list included Goldman Sachs, JP Morgan, Credit Suisse, Schroders Asset Management, and the Pennsylvania State Public School Employees Retirement System, amongst others. Today, he splits his time between Thailand and Dubai, from where he provides trading consultancy and business development services for family office and brokerage clientele.