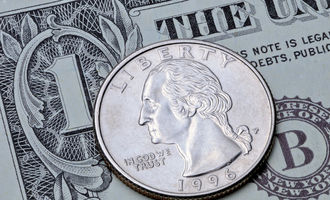 US Dollar Index: More Upside as Consumer Confidence Spikes

Crispus Nyaga
The US dollar index bounced back on Tuesday after The US published strong consumer confidence data. According to the Conference Board, confidence rose from 95.3 in July to one or 103.2 in August as the price of gasoline eased.
US consumer confidence bounces back
The US dollar jumped against other currencies like the euro, sterling, and Japanese yen after the latest consumer confidence data.
Consumers are a bit confident because of the strong labor market and signs that inflation is falling. Data published this month showed that the country's inflation dropped from 9.1% in June to 8.7% in July. And with gasoline prices falling, there is a likelihood that inflation will continue falling this month.
Consumer confidence is one of the most important measures of the health of the American economy since spending is the biggest component of the GDP. 
Therefore, the data signals that the Federal Reserve will likely continue hiking interest rates in the coming months. This is in line with what the Fed chair said at the Jackson Hole Symposium.
The DXY index price rose because the US economy seems to be doing better than that of the European Union and other countries. Europe is facing its biggest challenge in decades as gas prices surge. 
On Tuesday, a Russian energy company said that it will stop exporting natural gas to France because of a contractual misunderstanding. As result, prices in the bloc have risen by more than 50% in the past few days.
The US dollar index also rose after the US published the latest JOLTs job openings data. The numbers revealed that the number of job vacancies in the US rose from 11.04 million in June to over 11.23 million in July. Additional data showed that house prices continued rising in June.
US dollar index forecast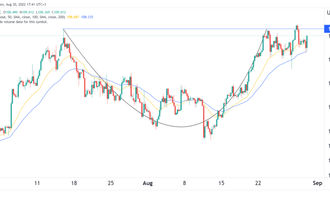 The four-hour chart shows that the US dollar will continue to strengthen in the coming months. It has formed a cup and handle pattern. This is one of the most effective bullish patterns in the world. At the same time, it remains above the 25-day and 50-day moving averages. Therefore, it is just a matter of time before the US dollar surges to $110.
Crispus Nyaga
Crispus is a financial analyst with over 9 years in the industry. He covers the stock market, forex, equities, and commodities for some of the leading brands. He is also a passionate trader who operates his family account. Crispus lives in Nairobi with his wife and son.