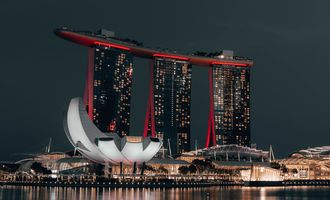 USD/SGD: Eyes on The Prize Ahead of NFP
USD/SGD is sitting just below a six-week high as US dollar bulls position themselves for more positive price action after today's employment data.
The US dollar has been on a tear recently. On Thursday, the US dollar Index (DXY) came within a whisker of 110.00, hitting a twenty-year high of 109.98. Though slightly softer this morning, the market is bracing for more dollar strength if the US Non-Farm Payrolls (NFP) data comes in better-than-expected later today.
Wall Street analysts expect the NFP numbers to show the US labor force increased by 300k in August. While the projection is way below July's +528k, it still implies stronger hiring.
Should the NFP arrive at or above the forecast, it will suit the Fed's hand. Logic suggests the Federal Reserve Open Market Committee (FOMC) will be more confident to carry out a 75bp hike at the next meeting if the employment numbers are favorable. Subsequently, we should expect the dollar to rise.
On the other hand, a weaker-than-expected NFP might have the newly-minted dollar longs rushing for the exits.
US Dollar to Sing Dollar Forecast
The daily chart highlights USD/SGD's growing bullish momentum. The pair is pulling clear of the 50-Day Moving Average (DMA) at 1.3900 (green), and the 100-DMA at 1.3854 (blue), and working it's way towards July's two-year high of 1.4097.
Above the market, the July high is an obvious resistance level. If USD/SGD clears 1.4097, the bulls will be dreaming of a return to the 2020 pandemic high of 1.4650.
However, the recent rally is incredibly steep, which could leave it vulnerable if the NFP disappoints. The relative Strength Index (RSI) of 62.20 is starting to look strecthed, supporting this theory.
For now, the signs point to higher USD in the weeks ahead. However, we should also note that the dollar has done a lot of work already. Furthermore, the long dollar trade is extremely crowded. With this in mind, a downside reversal could encourage profit-taking. For this reason, the immediate outlook is cautiously bullish, but flips to bearish below 1.3854 (100-DMA).

Check out the cheapest way to send money to Singapore.
USD/SGD Price Chart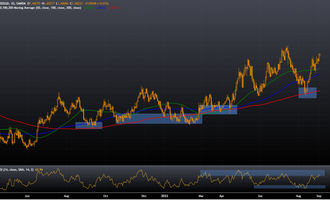 Elliot Laybourne
Elliott is a former investment banker with a 20 year career in the city of London. During this time he held senior roles at ABN Amro, Societe Generale, Marex Financial and Natixis bank, specialising in commodity derivatives and options market-making. During this time, Elliott's client list included Goldman Sachs, JP Morgan, Credit Suisse, Schroders Asset Management, and the Pennsylvania State Public School Employees Retirement System, amongst others. Today, he splits his time between Thailand and Dubai, from where he provides trading consultancy and business development services for family office and brokerage clientele.