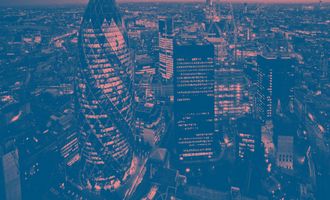 EUR/GBP Forecast Amid Worsening UK-EU Economic Outlook

Crispus Nyaga
The EUR/GBP pulled back slightly on Monday as investors reflected on important economic events from the UK and the European Union. The exchange rate slipped to a low of 0.8615, which was much lower than last Friday's high of 0.8675. 
UK and European economic events
The EUR/GBP exchange rate reacted to several important events on Monday. First, the UK will have a new prime minister in Lizz Truss. She defeated Rishi Sunak in the conservative race to succeed Boris Johnson. Her policies include things to lower the soaring cost of energy and tax cuts. 
The other big catalyst for the pair was the decision by Russia to cut gas supplies to the European Union indefinitely. Analysts expect that the situation will lead to soaring gas prices, which will pose existential risks to the European economy. Indeed, European natural gas prices surged to a record high on Monday. 
The significantly high inflation will therefore lead to company closures and weak consumer spending. Data published last week showed that the bloc's inflation surged to the highest level on record in August. 
The EUR/GBP price also reacted to the latest European retail sales data and European and UK composite and services PMI numbers. According to Eurostat, EU's retail sales dropped by 0.9% in July, which was lower than the median estimate of -0.7%. The weak data came a few days ahead of the upcoming interest rate decision by the European Central Bank (ECB). 
Meanwhile, the European composite PMI dropped from 49.2 in July to 48.9 in August. This decline was worse than the median estimate of 49.2. Further, the UK composite PMI dropped from 52.1 to 49.6. A PMI reading of 50 and below is usually a bearish sign.
EUR/GBP forecast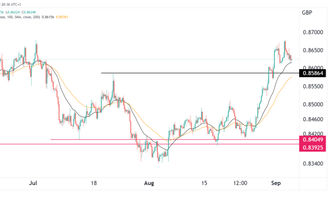 The four-hour chart shows that the EUR/GBP price has been in a bullish trend in the past few weeks. As it rose, the pair managed to move above the important resistance level at 0.8586, which was the highest point on July 21st. It has jumped above the 25-day and 50-day moving averages. Therefore, the pair will likely continue rising as bulls target the next key resistance level at 0.8700. Learn more about how to send GBP to EUR.
Crispus Nyaga
Crispus is a financial analyst with over 9 years in the industry. He covers the stock market, forex, equities, and commodities for some of the leading brands. He is also a passionate trader who operates his family account. Crispus lives in Nairobi with his wife and son.