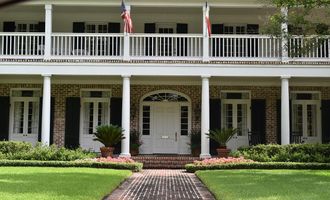 Average Networth it Takes to be Wealthy Stands at $2.2M, a 16% Jump From 2021

Elizabeth Kerr
For anyone hoping to join the ranks of the wealthy in America, it will take a little more money than it would have last year. According to a recent MoneyTransfers.com data presentation, the average net worth for a wealthy American citizen is now $2.2 million. That's a 16% increase from the $1.9 million it would have taken to attain similar status in 2021.
Similarly, to attain financial comfort in 2022, an individual will need a net worth of $774 thousand. This figure is also a 24% increase from the previous year when Americans only needed a networth of $624 thousand to feel comfortable.
To put these figures in perspective, America's median net worth per household is $121,700. These findings, therefore, speak volumes of the income inequalities existing in American society. For many, the dream of joining the ranks of the wealthy seems increasingly out of reach.
MoneyTransfers.com CEO has commented on the data. He says,
The cost of living is increasing at a faster rate than wages are growing. This year has seen inflation rates spiral to the highest they've been since 1981 impacting savings and investments. Consequently, it's becoming harder and harder for those in the lower classes to move up the financial ladder.

MoneyTransfers CEO Jonathan Merry
Many Americans Equate Money to Freedom
Drawing from a recent survey by Charles Schwab, MoneyTransfers.com concluded that most Americans equate having money with freedom. 42% of the 1,000 respondents said that money meant freedom to them. This finding suggests that many may see money as a critical factor in achieving personal liberty.
There are several ways in which money can provide freedom. It can allow people to buy what they want, travel where they want, and live where they want. It can also provide security and peace of mind. For many people, money is the key to achieving their desired lifestyle.
23% of respondents said that having money gives them the flexibility they require in life. 18% said it provides opportunities they wouldn't have otherwise.
10% see it as a way to achieve their goals, and 7% believe it allows them to be more generous. 
Personal Values are Critical to Investment Decisions
When investing, personal values trump other considerations, such as financial gain. The Charles Schwab study found that 73% of Americans make investment choices based on personal values. For some, this may mean investing in companies that align with their personal beliefs or avoiding those that do not.
Gen Zers were the most likely to do this among different age groups, with 82% saying that personal values were a guiding factor in their investment decisions. Millennials follow at 75% and Gen Xers at 73%. Baby boomers were the least likely to let personal values guide their investment choices, with 68% saying this was a factor.
Elizabeth Kerr
Elizabeth is a financial content specialist from Manchester. Her specialities include cryptocurrency, data analysis and financial regulation.