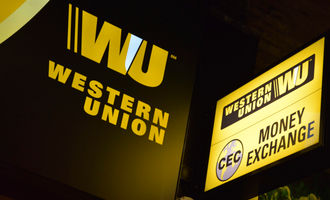 Western Union Expands Into LATAM Digital Banking

Crispus Nyaga
Western Union, the giant money transfer company, is putting more emphasis on its digital banking business. In a statement, the company said that it was acquiring Te Enviei, a leading digital wallet in Brazil. 
Western Union is a leading company that is well-known for its money transfer services. In a bid to expand its business as competition rises, the company has been moving to digital banking. It has already launched these solutions in Europe.
In a statement, Western Union said that it had acquired Te Enviei, a company that offers digital wallets in Brazil. This is an important market since Brazil is one of the biggest markets in the world, with a fast-growing middle class and a population of over 212 million people. In a statement, the head of its Brazilian operations said:
"Brazil is a strategically important market where we already hold a banking license, and it is a highly digitized banking market. Additionally, our internal research indicates that many Brazilians are looking for financial products that can address their needs in a global economy."
Western Union, like other money transfer companies, is facing numerous challenges. For one, inflation has surged around the world, which has reduced the volume of remittances. At the same time, competition from companies like Wise, Paysend, and Skrill has been rising lately. Therefore, digital banking will help to offset a decline of remittance revenue.
Crispus Nyaga
Crispus is a financial analyst with over 9 years in the industry. He covers the stock market, forex, equities, and commodities for some of the leading brands. He is also a passionate trader who operates his family account. Crispus lives in Nairobi with his wife and son.