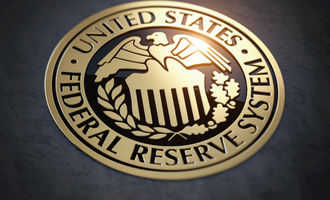 US Dollar Index Forecast Ahead of Fed, SNB, BOE Decisions

Crispus Nyaga
The US dollar index held steady on Monday as investors refocused on the upcoming interest rate decisions. The DXY, which tracks the performance of the US dollar against other currencies, rose to a high of $10.975, which was close to the highest point in a decade.
Fed, SNB, and BoE decisions
The US dollar index is a major financial asset that tracks the performance of the currency against key currencies. Therefore, it reacts to the actions in the United States and other countries like the UK, Switzerland, and Canada.
As such, the index will react to some of the top actions by key central banks that are scheduled this week. On Wednesday, the Federal Reserve will conclude its monetary policy meeting and deliver its interest rate decision.
Analysts polled by Reuters expect that the Fed will decide to hike interest rates by 0.75% in its meeting. It will be the third straight 75 basis point rate hike by the Fed. It will mean that the bank has hiked by 300 basis points this year.
The US dollar index will also react to the latest decision by the Bank of England (BoE) that is scheduled for Thursday. Analysts expect that the bank will implement either a 0.50% or a 0.75% hike as inflation in the country remains significantly high. 
The main wildcard will be the Swiss National Bank (SNB), which will deliver its decision on Thursday. After delivering a surprise 0.50% hike in July, analysts have mixed opinions about what to expect. Some believe that the SNB will leave interest rates unchanged while others expect another 50 basis points hike.
US dollar index forecast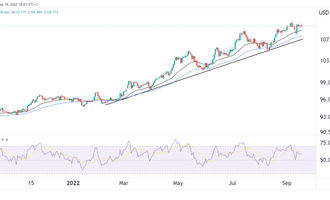 The dollar index held steady on Monday as investors focused on the latest interest rate decisions by key banks. It rose above the ascending trendline that is shown in black. It has moved above the 25-day and 50-day moving averages while the Relative Strength Index (RSI) has moved slightly above the neutral point.
Therefore, the index will likely continue rising as bulls target the next key resistance level at $110.50. A move below the support level at $108 will invalidate the bearish view.
Crispus Nyaga
Crispus is a financial analyst with over 9 years in the industry. He covers the stock market, forex, equities, and commodities for some of the leading brands. He is also a passionate trader who operates his family account. Crispus lives in Nairobi with his wife and son.