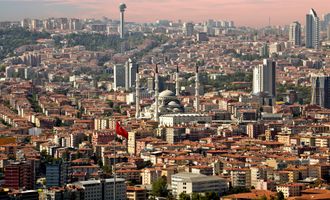 USD/TRY Forecast Ahead of the CBRT Interest Rate Decision

Crispus Nyaga
The USD/TRY price held steady on Wednesday as investors focused on the upcoming interest rate decisions by the Federal Reserve and the Central Bank of the Republic of Turkey (CBRT). It rose to a high of 18.32, which is close to its all-time high of 18.40.
Fed and CBRT decision
The USD/TRY has been in a strong upward trend in 2022 as investors focus on the divergence of the Federal Reserve and the CBRT. It has risen by more than 70% from its lowest level this year, making the Turkish lira the worst-performing currency in the developed and emerging markets.
In the United States, the Federal Reserve has delivered several rate hikes and pushed rates by 225 basis points. And analysts expect that the bank will continue hiking in the coming months. It will first hike by another jumbo 0.75% on Wednesday.
On the other hand, the CBRT has maintained interest rates low even as Turkey continues to experience hyperinflation. The bank caught the market by surprise last month when it decided to cut interest rates by 100 basis points to 13%. As a result, Turkish inflation has surged to more than 80% this year.
The CBRT will conclude its two-day meeting on Thursday and analysts expect that it will leave rates intact at 13%. Still, the bank has a long track record of catching analysts by surprise. As such, another rate cut cannot be ruled out.
USD/TRY forecast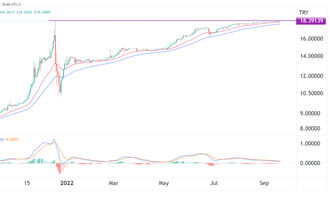 The daily chart shows that the USD/TRY price has been in a strong bullish trend in the past few months. Recently, the rally has been a bit slow. It has moved slightly above the 25-day and 50-day moving averages while the MACD has moved slightly above the neutral point. 
Therefore, the pair will likely have a bullish breakout if the Fed hikes on Thursday and the CBRT slashes on Thursday. If this happens, the next key level to watch will be at 19. Learn more about how to send money to Turkey.
Crispus Nyaga
Crispus is a financial analyst with over 9 years in the industry. He covers the stock market, forex, equities, and commodities for some of the leading brands. He is also a passionate trader who operates his family account. Crispus lives in Nairobi with his wife and son.