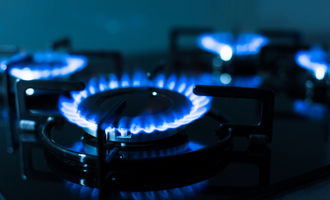 EUR/USD Forecast: Intense Pressure as EU Energy Crisis Escalates

Crispus Nyaga
The EUR/USD price continued its downward trend as investors reacted to the challenging energy crisis in Europe. It has fallen in the past six straight days and is now trading at the lowest level since 2002. The pair has fallen by more than 15% this year.
EU energy crisis
The EUR/USD price continued falling as the energy crisis in Europe continued. Pipelines that transport important natural gas from Russia to the European Union started some mysterious leaks. Experts in countries like Germany and Sweden said that the leaks were an act of sabotage.
As such, analysts believe that chances that Russia will start shipping gas to Europe are significantly limited. Besides, it will take several weeks to repair these leaks. This is notable since Russia was the biggest supplier of natural gas to Europe before the pandemic. Recently, it has decided to stop shipping gas to the bloc until Europe removes its sanctions.
Still, on the positive side, most European countries have filled their gas in storage ahead of winter. Also, countries like Germany are negotiating long-term contracts by countries like Qatar, UAE, and Saudi Arabia. Analysts expect that the ongoing gas crisis will push the bloc to a recession.
The EUR/USD pair also declined as hopes of a more hawkish European Central Bank (ECB) continued. In a report, economists from Goldman Sachs said that the bank will deliver 75 basis point hikes in October and December. After that, they expect that the bank will hike by 50 basis points in February. The bank has already hiked by 125 basis points in its last two meetings.
EUR/USD forecast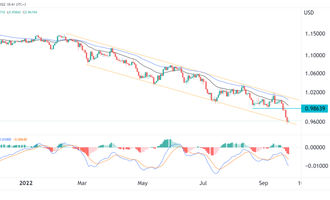 The daily chart shows that the EUR/USD pair has been in a strong bearish trend in the past few months. Along the way, it has formed a descending channel that is shown in orange. It has also declined below all moving averages while the MACD and the Relative Strength Index (RSI) have continued falling.
Therefore, the pair will likely continue falling as sellers target the next key support level at 0.9500. In the immediate short-term, the pair will likely retest the upper side of the channel at 1.00. Find out how to send euros to Spain.
Crispus Nyaga
Crispus is a financial analyst with over 9 years in the industry. He covers the stock market, forex, equities, and commodities for some of the leading brands. He is also a passionate trader who operates his family account. Crispus lives in Nairobi with his wife and son.