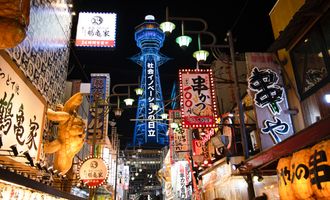 USD/JPY Forecast After the Strong Consumer Confidence Data

Crispus Nyaga
The USD/JPY price continued rallying on Tuesday after the strong American consumer confidence data. It rose to a high of 144.97, which was a few points below its all-time high of 145.72. It has jumped by more than 26% this year, making the Japanese yen to be the worst-performing G7 currency.
US consumer confidence data
The USD/JPY price continued its bullish trend after a series of positive economic data from the United States. According to the Conference Board, the country's consumer confidence rose for the second straight month. It moved from 103.6 in August to 108 in September. This increase was better than the median estimate of 104.5.
Consumer confidence is important data because of the crucial role that American consumers do to the economy. They are the biggest contributors to the GDP. An increase in consumer confidence usually leads to more spending.
Another important data showed that the housing sector was still strong. New home sales rose from 532k in July to 685k in August. Also, this increase was better than the median estimate of 500k. In percentage points, new home sales rose by 28.8% after falling by 8.6% in the previous month. 
The US also published strong durable goods orders. Numbers by the Commerce Department showed that core durable goods orders rose by 0.2% in August. They fell by 0.2% on a month-on-month basis. Excluding defense, orders fell by 0.2%.
The USD/JPY pair therefore rose because of the rising possibility that the Federal Reserve will continue tightening its monetary policy this year. At the same time, analysts believe that the Bank of Japan will maintain a dovish tone in the coming months.
USD/JPY forecast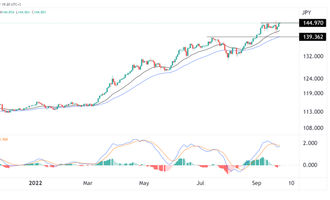 The daily chart shows that the USD to JPY exchange rate has been in a strong bullish trend in the past few months. As it rose, the pair managed to move above the important resistance level at 140. It has also moved above all moving averages while the MACD has moved above the neutral point.
Therefore, the pair will likely continue rising as bulls target the next key level at 150. With MoneyTransfers.com, you can easily and cheaply send money to Japan.
Crispus Nyaga
Crispus is a financial analyst with over 9 years in the industry. He covers the stock market, forex, equities, and commodities for some of the leading brands. He is also a passionate trader who operates his family account. Crispus lives in Nairobi with his wife and son.