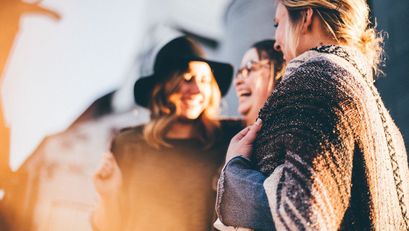 The Average Annual Expenditure of Gen X Is the Highest Among Other Generations in the US at $83,357

Elizabeth Kerr
Gen X was born between 1965 and 1980 and is the generation that saw tremendous advances in technology and culture. They are sometimes called the "MTV Generation" because they came of age during the rise of that music channel. Gen Xers' annual expenditure is high, and they are the most likely to take on new challenges.
According to MoneyTransfers.com's analysis, Gen X has the highest average annual expenditure of any generation in the US at $83,357. This is likely due to their need to feel secure and their high incomes.
Jonathan Merry, the CEO of MoneyTransfers, shared his thoughts on the report. He said:
Gen Xers are the highest spenders, primarily because of their unique circumstances. They are at a point in their lives where they are caring for both young children and elderly parents. They also tend to have more debt than other generations.

Jonathan Merry, CEO of MoneyTransfers
With an annual expenditure of $68,061, Millennials are the second highest spending generation. Housing, healthcare, and personal insurance are the top three expenditures for this generation.
Compared to other generations, members of Generation Z have the lowest annual spending habits, at just $41,636. The eldest members of Gen Z will be 25 years old and just starting their careers in 2022, so it stands to reason that their spending habits will increase.
Similarities Across Generations
Several spending categories stay pretty similar across the board. However, spending patterns vary significantly according to age group.
Housing costs account for more than 30% of yearly expenditure across all age groups. Thus, making it one of the most stable spending categories. This is because housing is the most prominent expense people incur.
Another area of spending that remains very constant across all generations is that of entertainment. Every generation dedicated more than 4% of their overall spending to entertainment. But, none spent more than 5.6% of their budget on leisure activities.
What Drives the Purchases?
Price, quality, and customer ratings are three factors that impact the choices made by consumers of all generations. Millennials, Gen Z, and Gen X all place a high value on online brands involved in the community and have a social media presence. Gen Z is keen on knowing whether a part of the proceeds from their purchases will reach a charitable organization.
It is essential for businesses to understand the spending habits of various generations. Doing so will allow them to target their advertising and marketing efforts better and improve the overall customer experience.
Elizabeth Kerr
Elizabeth is a financial content specialist from Manchester. Her specialities include cryptocurrency, data analysis and financial regulation.