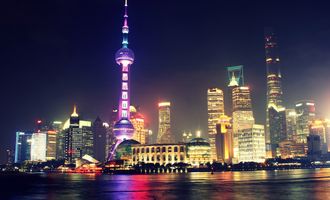 USD/CNY Forecast as Chinese Yuan Crashes to a Record Low

Crispus Nyaga
The Chinese yuan crashed to its lowest on record against the US dollar as concerns about the Chinese economy. It dropped to a low of 7.2, meaning it has fallen by more than 13% from its lowest level this year. 
Chinese yuan crash
There are several reasons why the Chinese yuan has dropped sharply this year. First, the decline is mostly because of the strength of the US dollar. The dollar index has surged to the highest level in more than 20 years amid an extremely hawkish Federal Reserve. The Fed has hiked interest rates by 300 basis points this year and analysts expect that the bank will continue hiking this year. 
Second, the Chinese yuan has crashed because of the ongoing unwinding of the Chinese economy. Following Russia's invasion of Ukraine, many investors and companies have been worrying about a potential invasion of Taiwan. As such, companies like Apple have started to diversify their manufacturing from China to countries like Vietnam and India.
At the same time, key parts of the Chinese economy are struggling. For example, the real estate industry is collapsing as firms like Evergrande and Country Garden struggle. This is notable since the property market accounts for about a third of the Chinese economy. Further, the agriculture and transport industries are struggling as the Yangtze River dries up
Further, the USD/CNY price has surged because of the divergence between the Federal Reserve and the PBOC. While the Fed has been in a strong hawkish tone, the PBOC has maintained a dovish tone. It has delivered several rate cuts this year.
The next key catalyst for the USD/CNY price will be the latest China manufacturing and services PMI data. The US will also publish the latest PCE data, which is an important gauge of inflation.
USD/CNY forecast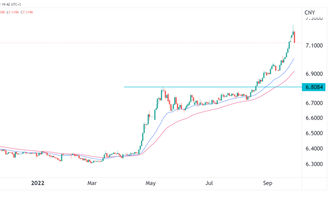 The daily chart shows that the USD to CNY price has been in a strong bullish trend in the past few months. In this period, it has risen above all moving averages. It has moved above the important resistance level at 6.80. A move above the important resistance level at 7.25 will signal that the pair will continue rising in the near term. Learn more about how to send money to China.
Crispus Nyaga
Crispus is a financial analyst with over 9 years in the industry. He covers the stock market, forex, equities, and commodities for some of the leading brands. He is also a passionate trader who operates his family account. Crispus lives in Nairobi with his wife and son.