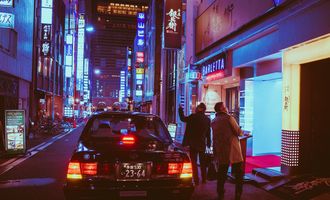 First Time in Nearly Three Decades: Developing Asia Is Projected to Grow Faster Than China at 5.3% in 2022

Elizabeth Kerr
According to an analysis by MoneyTransfers.com, developing Asia's economy is predicted to grow faster than China's for the first time in 30 years at 5.3%. This is in contrast to China's estimated 3.3% growth in 2022.
MoneyTransfers CEO Jonathan Merry says:
China's growth has been slowed by sporadic Covid-19 outbreaks and renewed lockdowns. This has, in turn, led to stalling of the country's growth momentum, while other economies in the region have recovered more quickly from the pandemic's shock.

MoneyTransfers CEO, Jonathan Merry
The last time China was outpaced in growth by the rest of developing Asia was in 1990, when the Chinese economy slowed to 3.9%, while the gross domestic product (GDP) in the rest of Asia grew by 6.9%.
Asian Development Bank predicts that China's GDP will increase by 3.3% in 2022 and 4.5% in 2023, whereas the growth forecasts for developing Asia are 5.3% for both 2022 and 2023. Developing Asia comprises 46 regional ADB members – Caucasus and central Asia, east Asia, south Asia, south-east Asia, and Pacific countries – out of its 68 total members.
Asian Takes FDI Lead Over China
Many south Asian and south-east Asian nations have been investing in foreign investment projects (FDI). India and Singapore have already surpassed the Chinese market share in Asia during the first seven months of 2022.
According to a study by the Rhodium Group, a US research firm, European businesses have been pessimistic about the Chinese market due to slowing economic growth and increasing geopolitical tension since the epidemic. According to its study on European FDI in China, published on September 14, China is seeing fewer new entrants into its market. 
China's Woes
According to reports, high commodity prices and a post-pandemic resurgence in domestic demand are driving Asia Pacific expansion. However, China's stringent adherence to its zero-Covid policy has disrupted production, consumer sales, and exports.
China's housing and property development sectors have also worsened conditions. In August, official data revealed that new home prices in 70 Chinese cities dropped by 1.3% year over year, worse than expected, and nearly a third of all property loans are now considered nonperforming.
Last year, the Chinese government placed severe restrictions on domestic and international travel to control the spread of Covid-19. The country has now begun to cautiously reopen its borders as it looks to revive its tourism industry.
However, analysts say it could take years for China to return to its pre-pandemic GDP growth rate of around 6%. They also warn that a resurgence of Covid-19 cases in the country could further stall growth.
Despite this, China's economy is still the second largest in the world. It is predicted to overtake the United States as the world's largest economy by 2030, according to a report from The Centre for Economics and Business Research (CEBR).
Elizabeth Kerr
Elizabeth is a financial content specialist from Manchester. Her specialities include cryptocurrency, data analysis and financial regulation.