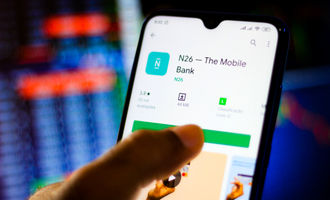 N26 Growth Accelerates as Losses Widen Amid Bafin Scrutiny

Crispus Nyaga
N26, the German online bank, saw its losses widen in 2021 as the company increased its investments in growth and compliance. 
N26 earnings
In a report, the German company said that its net revenue surged by 67% to 120.6 million euros in 2021. the firm made 72.1 million euros in the previous year. This growth was driven by its subscription, high-interest rates, and more customer engagement.
The firm's losses widened to 172.4 million euros. As a result, the company made the strategic decision to refocus on its German and European businesses by exiting the US and UK markets. Brazil is one of its biggest international markets.
Therefore, analysts believe that the company's business will see higher revenues in 2022 because of the substantial rate hikes. The European Central Bank (ECB) has implemented several large rate hikes in a bid to contain the soaring inflation.
The biggest challenge for N26 is that it has been in the spotlight by regulators. In 2021, Bafin ruled that the company should limit its growth because of risk management challenges. This means that it can only offer a maximum of 50k customers per month. 
Challenger banks struggling
N26 is not the only fintech company to stumble this year. Nu Holdings, the Brazilian digital bank backed by Warren Buffett has seen its stock crash by more than 50% this year. It now has a market cap of over $19 billion.
Meanwhile, Klarna, which was the most valuable startup in Europe, raised money at a $7 billion valuation. At its peak, it had a market cap of over $45 billion. Ally Financial, a publicly traded online bank, has lost over 40% of its value.
N26 is one of the most well-funded European companies. It has raised over $1.7 billion at a valuation of almost $10 billion.
Crispus Nyaga
Crispus is a financial analyst with over 9 years in the industry. He covers the stock market, forex, equities, and commodities for some of the leading brands. He is also a passionate trader who operates his family account. Crispus lives in Nairobi with his wife and son.