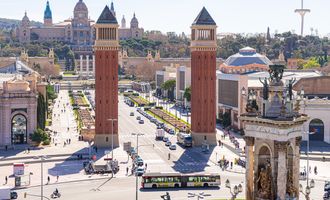 Europe Leads the World With the Most Green Fintechs at 229

Elizabeth Kerr
Climate Fintech is a new and growing industry with immense potential. It is defined as the use of technology to develop financial products and services that aim to help people make more environmentally-friendly choices and reduce their carbon footprint. According to MoneyTransfers.com, Europe has the most Green Fintechs at 229.
Speaking on the data, the CEO of MoneyTransfers, Jonathan Merry, said:
Europe is at the forefront of this industry with a large community of startups leveraging technology to address both sustainability and finance needs. The supportive policy context and the multitude of initiatives introduced by governments across the continent to foster innovation in green finance are driving this growth.

MoneyTransfers CEO, Jonathan Merry
Although the US has the highest number of Climate Fintechs (108), Europe remains dominant from a regional volume standpoint. This is due to more progressive top-down European climate financing policies.
Where Are the Majority of Climate Fintech Companies Located?
Europe leads, followed by North America with 120, Asia-Pacific (APAC) (43), and Latin America (six).
Switzerland has the fourth-highest concentration of climate-focused financial technology businesses worldwide. A phenomenon made possible by the country's government's actions to foster the sector's growth.
Switzerland is home to 29 climate-focused fintech startups. Of the 29, 12 provide digital investing solutions. For this reason, digital investment solutions dominate the Swiss climate fintech market. Digital asset solutions (7) come second. And environmental, social, and corporate governance (ESG) data and analytics (4).
What Are the Main Services Offered by These Companies?
Climate fintech companies offer a broad range of services, but the three main categories are digital investment solutions, digital asset solutions, and ESG data and analytics.
Digital investment solutions enable individuals and institutions to make more informed and sustainable investments. They do this by providing data and analytics on investments' environmental, social, and governance (ESG) impact.
Digital asset solutions help people invest in and trade digital assets with a positive environmental or social impact. For example, they might enable people to buy carbon credits or renewable energy tokens.
ESG data and analytics help companies understand and manage environmental, social, and governance risks and opportunities. They provide data and insights on a company's ESG performance.
Elizabeth Kerr
Elizabeth is a financial content specialist from Manchester. Her specialities include cryptocurrency, data analysis and financial regulation.