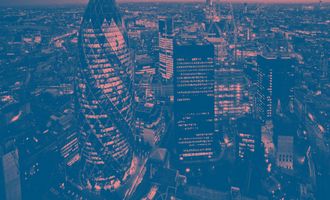 GBP/USD: Upcoming Double-Top Points to a Potential Pullback

Crispus Nyaga
The GBP/USD price made a strong comeback on Monday after the new UK Chancellor made a U-turn on tax cuts. It rose to a high of 1.1430, which was the highest level since October 5th. It has risen by more than 10% from the lowest level this month.
UK tax cuts reversal
The GBP/USD price has been under intense pressure in the past few weeks as concerns about the UK economy continue. These concerns started when Kwasi Kwarteng, the then Chancellor announced plans to slash interest rates for both companies and individuals.
These tax cuts were estimated to cost UK taxpayers over 45 billion pounds. Worse, a substantial amount of these cuts were to go to companies and not the broader public. With government spending set to keep rising, these tax cuts were set to push government debt much higher.
The GBP/USD price bounced back after Jeremy Hunt decided to scrap most of these tax cuts. He also announced plans to reduce the government's energy support package. In his statement, he said that he will do away with about 32 billion pounds of unfunded tax cuts. 
For example, the chancellor said that a 6 billion pound basic income tax cut from 20% to 19% was scrapped. He said that it would be wrong to fund these tax cuts through borrowing. He also reversed tax changes on dividend income, alcohol duty, and a VAT-free shopping scheme.
Therefore, the GBP/USD price rose because of signs of confidence on the UK economy. Indeed, the bond market also reacted positively, with the 30-year yield of gilts falling by 0.42%. 
GBP/USD forecast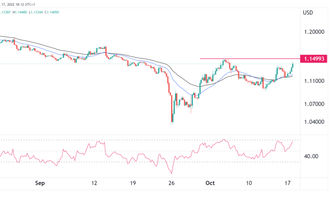 The three-hour chart show that the GBP/USD price has made a strong comeback in the past few days. As it rose, it moved above the 25-day and 50-day moving averages. The Relative Strength Index (RSI) has moved close to the overbought level. Similarly, other oscillators have continued rising.
Therefore, the pair will likely continue rising as buyers target the next key resistance point at 1.1500. After rising to this point, the pair will likely retreat since it seems to be forming a double-top pattern. Find out how to send money to the UK here.
Crispus Nyaga
Crispus is a financial analyst with over 9 years in the industry. He covers the stock market, forex, equities, and commodities for some of the leading brands. He is also a passionate trader who operates his family account. Crispus lives in Nairobi with his wife and son.