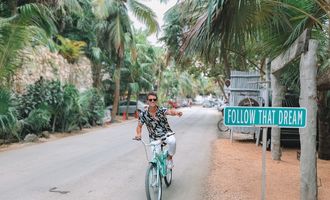 The 10 Best Countries for Expats Across the Globe

Aleksandar Hrubenja
While the Census Bureau provides no official numbers, some rough calculations (provided by the State Department) show the rate of Americans permanently leaving the country has been steadily rising. In 1999 there were an estimated three to six million citizens abroad. According to a 2018 United States Government Accountability Office report, this number has risen to roughly 8.7 million.
So, what's the reason behind the rising number of expatriates? The exact causes can range from wanting to experience something new to improving their current quality of life. In fact, the best countries for expats can provide anything from a lower cost of living to a much better education. Read on to find out exactly what we mean.
A Quick Look at the Best Countries for Expats
Starting a new life, and actually working abroad, can be a serious challenge. Choosing the right place to go is almost just as difficult. You need to consider the culture you're going to live in, the cost of living, how money transfers, taxes, and laws work, as well as the educational opportunities for your children. Furthermore, you need to consider requirements that pertain to getting residency (permanent or otherwise) and citizenship.
Without further ado, here are the 10 best countries for expats right now.
Mexico
There are currently two million expats living in Mexico, and with good reason. Compared to the US Dollar, the Mexican peso's value is quite low. As an example, you can get a house for less than 20,000 US dollars. There is also the hot, but wonderful, whether you should keep in mind.
Because of its proximity to the US, and the difficulty with finding work in Mexico, this country is one of the best countries for American expats looking to retire. However, keep in mind that the cost of living in Mexico City, being the economic center of the country, will be relatively higher compared to other towns and villages.
New Zealand
Next, New Zealand. This country is the place to go if you've been thinking of becoming an entrepreneur abroad. What makes it one of the best countries for expats to start a business is the simple ease of getting a company going.
According to a report from 2020, New Zealand is among the top countries when it comes to its "ease of doing business score." Namely, the number of procedures required to start a business in New Zealand is significantly lower than in other places. It takes, on average, half a day to start a company there.
Singapore
American expats in Singapore often find that the city-state has a lot to offer in terms of lifestyle, work opportunities, and overall quality of life, making it one of the best expat countries overall. In fact, roughly 30,000 Americans are currently living in Singapore.
This country boasts an economy second only to Switzerland, with a high quality of healthcare and safety. It houses multiple high-level restaurants, amazing beaches, hiking trails, and theme parks. Keep in mind that this also makes it one of the most expensive cities in the world.
Besides marrying a resident or citizen, you can become a permanent resident by having an Employment Pass, becoming a foreign investor, or a university student.
Finland
Perhaps your primary goal is finding the best place for your family. If so, then one of the best options for you is Finland. 
What makes Finland one of the best countries for expats with families is its educational system. Being among the best educational systems in the world means you guarantee a wonderful headstart for your children.
Furthermore, it boasts a huge amount of vacation time for workers, great family policies, amazing nature, and all-around amazing quality of living. In fact, this country ranks high on most points within the OECD Better Life Index, including a perfect 10 for life satisfaction.
Ecuador
Ecuador is one of the best places for expats in Latin America. It's one of the most affordable countries in its region, especially considering the accessible medical care they offer. 
Furthermore, it offers a very strong public education system, as well as a number of private schools that offer curriculums in French, German, Spanish, and English. You might even find a teaching job there.
As is the case for most of South America, the scenery is wonderful, with many hiking opportunities. The climate is milder in the mountain valleys, with the lowlands and coastal areas being humid.
Canada
In a way, Canada can be one of the best foreign countries to live in if you tend to feel homesick. It's just close enough to the US that an expat can visit their friends and relatives (relatively) easily, while still allowing them to live outside of the US. 
Canadians are famous for their welcoming and friendly demeanor. Coupled with essentially zero language barrier, you can expect that integration will be much easier compared to other countries.
Moreover, Canada has a famously good and open healthcare system, especially when compared to American privatized healthcare. Along with a growing economy, it's a fantastic choice.
Portugal
Portugal has over 300 days of sunshine per year, every year. It's one of the best places for expats wishing to retire, thanks to its sunny summers and mild winters.
According to an Expat Insider report from 2018, Portugal is number five (of 68 countries) when ranking for ease of settling in. It also ranks second in quality of life. 
Most expats living in Portugal report feeling very safe and consider the country peaceful. And while finding work can be difficult for expats there, those that have found employment report being very happy with their work-life balance.
The pleasant weather and safety make this country another great option for retirees and people with families. However, you should have a job lined up already, since finding work can be difficult for an expat.
South Africa
One of the things that makes South Africa one of the best African countries for expats is the quality of its private healthcare and the relaxed work culture. In addition, the climate is great, and there are plenty of opportunities to enjoy the great outdoors. The country also has a very diverse population, which can make for an interesting and enriching experience. 
What makes it stand out is the availability of spacious homes with swimming pools and large gardens. Of course, rent is, accordingly, expensive.
Furthermore, we need to note that its high crime rate might have been overblown since Cape Town is no safer than Baltimore and St. Louis or Mexico in general.
South Korea
If you're into K-Pop, amazing barbeque, and relaxing bathhouses, then South Korea is the place to be. It's the best country for expatriates who crave an urban and exciting life because of one city – Seoul. There you can find amazing restaurants, all-night entertainment, and night markets. 
On the other hand, South Korea's second-largest city, Busan, offers a more relaxed atmosphere, filled with beaches, an international film festival, and easy access to Japan, if you're so inclined. 
While it might not be easy, you can get jobs in sectors like development, teaching, project management, and content writing. 
Taiwan
There are many reasons why Taiwan is the best country for expats looking for a simpler life in Asia.
First of all, the cost of living in Taiwan is relatively low compared to other developed countries. A single person can live on 700 US dollars per month (without rent). This makes it a great option for those who want to save money while still enjoying a high quality of life. 
Additionally, Taiwan offers a wide variety of job opportunities for expats, ranging from teaching English to working in the tech industry. Furthermore, Taiwan is known for its friendly and welcoming people, which makes it a great place to live if you want to experience a different culture. Lastly, Taiwan is home to some of the best food in the world, making it one of the best countries for expats who care about foodie culture.
Conclusion
In today's interconnected world, it's easier than ever to start a new life abroad. However, note that all countries differ in their work, visa, and residency requirements. Do your homework, research as much as possible, and you will be right as rain. Good luck with your expat adventure!
FAQ
Which country gives permanent residency easily?
Which country gives citizenship the fastest?
Which country has the most job opportunities for foreigners?
What countries can you move to without a visa?
Aleksandar Hrubenja
With a BA in English literature and linguistics, training provided by veteran licensed court interpreters, and direct SEO management experience, Aleksandar Hrubenja knows what good content looks like. He's tackled any topic thrown his way, spending the last six years writing articles on SEO, digital marketing, and finance - just to name a few.