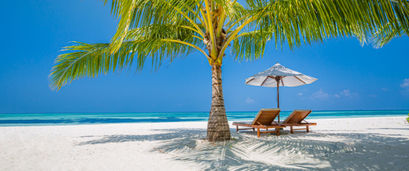 One in three Britons are cutting holiday spending

Rebekah Carter
1 in 3 UK citizens say they'll be cutting back on holiday spending next year
61% of Britons say they'll continue to take holidays going forward
Packages are now the most popular way to travel on an overseas holiday
According to a recent report by travel company, ABTA, 1 in 3 Britons are planning on cutting down on their holiday spending next year.
36% of respondents said they plan on taking fewer holidays, 23% say they'll eat out less when they're away, and 28% say they'll search for cheaper travel options, like package deals and domestic vacations. However, only 14% say they don't plan on going away at all to save money.
Demand for travel is still rising
In its first "Holiday Habits" report in 3 years, the ABTA travel company found 61% of its 2,000 respondents still plan on travelling abroad in the next year. The company found twice as many Britons took vacations abroad in 2022 compared to 2021, after restrictions were lifted.
Additionally, despite increasing pressures on household finances, the majority of respondents said they were more likely to cut down on other costs before avoiding travel.
The survey participants said they were more likely to reduce eating out (55%), leisure activities (48%) and clothes shopping (40%) before considering not taking a holiday.
Notably, however, the research was conducted in late August 2022, before the mini-budget of Kwasi Kwarteng had a resounding impact on the pound. Today, the UK is facing new concerns about high interest rates, mortgage costs, and low disposable incomes.
Britons are keen to continue traveling
Responding to the latest changes in the economy, the Chief Executive of ABTA, Mark Tanzer said the current turbulence in the market is a cause for concern among the company's members.
Tanzer told reporters the travel industry faces another uncertain year as a result of cost of living challenges. However, he also noted the ABTA indicates Britons will still increase their spending "on foreign holidays next year".
ABTA believes the primary destinations for many travelers next year will include favorites from 2019, including Spain, Italy, France, and the US.
Tanzer also noted appetite for travel has been "intensified" by the pandemic, based on the rapid increase in consumers purchasing trips following the absence of previous restrictions. However, the ABTA study also found travelers are being more cautious about how they travel, with 71% prioritizing the purchase of travel insurance.
Britons are cutting back everywhere
Similar research conducted by YouGov also indicates consumers in the UK are cutting back on travel, but only in small amounts.
Since November 2021, the percentage of people reducing their travel spend has increased from 26% to 28%. An extra 5% of Britons have also decided to take fewer day trips.
However, cutbacks in other areas are a lot higher. 29% of Britons now say they're reducing clothing purchases as a result of cost of living issues, and 17% are canceling television subscriptions. A further 32% say they're reducing the number of times they eat out.
Tanzer and his team believe there are opportunities for recovery and growth ahead for the travel industry, despite cost of living issues.
"As our Holiday Habits 2022 report shows, people have found comfort in the security of booking a package holiday and accessing the expertise of travel professionals"

Mark Tanzer, Chief Executive of ABTA
Rebekah Carter
Rebekah Carter is a dedicated online marketing professional and writer. With experience in the world of entrepreneurial development, business growth, communication and collaboration, and even health and fitness, Rebekah is constantly looking for ways to expand her expertise, and share her knowledge with the digital world.