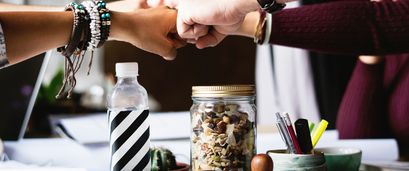 73% Of US Millennials Are Now Opting For Sustainable Investments Compared to 21% Of Older Generations

Elizabeth Kerr
Sustainable investments are investments that have a positive impact on the environment and society. According to data from MoneyTransfers.com, most US millennials (73%) are now choosing sustainable investments over traditional options. This is a stark contrast to previous generations, with only 21% of the older generation.
Commenting on the report, Jonathan Merry, CEO of MoneyTransfers, said.
It's encouraging to see that more and more young people are interested in ethical investments. This is a sign that they are aware of the challenges facing our planet and want to do something about it. There is a growing body of evidence to suggest that ethical investments can outperform traditional investments in the long run. So it's a win-win situation for investors and the planet.

Jonathan Merry, CEO of MoneyTransfers
Millennials Are the Key Disruptors
Millennials make up a huge demographic. Besides, they are in line to inherit massive wealth from baby boomers. With digitization, they will continue to disrupt the wealth and asset management business. The generation is bold in making investment decisions consistent with their ideals.
America can't ignore the demographic shift in investment patterns. The rise of millennials is inevitable, and their investment preferences are noteworthy. They seek opportunities to invest in companies that create social and environmental impact.
Companies should mobilize and build the capabilities and products required to serve the needs of this audience. Investment firms will have to adjust their strategies to satisfy the coming wave of millennials.
The millennials have several opportunities for sustainable development. The demand for sanitation and clean water, energy generation and distribution improvements, better health care, and more efficient transportation are all investment areas.
Innovative infrastructure upgrades are critical to meet the rising resource demand due to the increased demand for food, water, and energy worldwide.
Sustainable Investment Is a Way to Go
Investors are implementing socially responsible practices while investing. And sustainable investment gives a competitive advantage. Ethical  investing requires adapting current cultures, procedures, technologies, and training programs.
Business managers are critical in changing and driving the narrative for sustainable development. For one, they must know what their organizations are doing that could harm the environment. Also, they should track and report the progress of their sustainability efforts to the stakeholders.
The lack of awareness surrounding sustainable development opportunities is a business risk. Sustainable development needs finance and investment. For companies to prosper in the long term, they need to consider how their actions will affect future generations. Consequently, firms should manage environmental and social risks in the same way they do financial ones.
Elizabeth Kerr
Elizabeth is a financial content specialist from Manchester. Her specialities include cryptocurrency, data analysis and financial regulation.