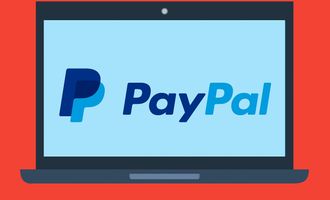 50% Of US Consumers Have Used PayPal in the Past Year

Elizabeth Kerr
Paypal is one of the most popular payment services used in the United States and around the world. According to MoneyTransfers.com, more than 50% of US consumers have used PayPal for shopping or other payments in the past year. This demonstrates how widely accepted PayPal is among consumers, making it a reliable payment option for businesses.
According to MoneyTransfers CEO, Jonathan Merry:
PayPal's service allows users to send money to friends and family, as well as shop online using their PayPal account. It also allows users to make payments for services like Uber, Airbnb and other online retailers. Transactions are secure and simple, making it a popular choice for those who do not want to deal with the hassle of entering credit card information or dealing with the risk of fraud associated with online purchases.

MoneyTransfers CEO, Jonathan Merry
In addition to its convenience and security, PayPal has become a great way to donate to charities and receive money from friends or family members. It is now accepted by hundreds of retailers worldwide and is a popular choice for those who want to shop online or make payments across borders.
PayPal's ubiquity and user-friendliness have made it a go-to payment service for millions of people throughout the United States, helping them to send money securely. This widespread popularity shows no sign of slowing down as more and more people embrace PayPal's services every day.
MetaMask and PayPal Partnership to Push for Mainstream Crypto Adoption
Now, PayPal has teamed up with MetaMask parent company ConsenSys to make it even easier for users to purchase and transfer Ether (ETH) tokens through their platform. This collaboration will allow MetaMask users in the United States to buy ETH directly from their PayPal accounts, making it a secure and convenient way to invest in digital currencies. This will make it easier for those who want to get involved in the cryptocurrency space but were previously unable to do so due to a lack of access or difficulty using other methods.
The collaboration between PayPal and MetaMask is expected to open up a whole new world of opportunities for users looking to invest in cryptocurrencies. It will also provide more transparency and security for those looking to purchase ETH through PayPal, as the platform has a long history of providing secure online payments. This is sure to be a great asset to cryptocurrency users in the United States and could even open up more opportunities in other countries.
Elizabeth Kerr
Elizabeth is a financial content specialist from Manchester. Her specialities include cryptocurrency, data analysis and financial regulation.