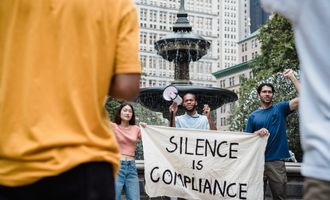 Over 1.6 Million Working Days Lost In 2022 Due To Strikes - And Over £1 Billion In GDP

Yasmin Purnell
Strikes across the transport, NHS, civil service, and refuse sectors led to over 1.6 million lost working days in 2022, the highest number since 1990. Here, MoneyTransfers.com have used these latest figures to calculate the estimated lost GDP based on the number of working days lost due to strikes. We've revealed that between June and November, an estimated £1 billion GDP was lost, with an estimated £312 million lost in November alone. 
Working Days and GDP Lost Due To Strikes in 2022
According to the latest data released by the OECD, the current GDP per hour worked in the UK is $102, which converts to approximately £82.50. If we multiply that figure by 8 (the average working day), we can estimate the amount of GDP lost based on the number of working days lost each month in 2022 due to industrial action.
| Month (2022) | Working Days Lost | Est. GDP Lost |
| --- | --- | --- |
| June | 93,000 | £62.1 million  |
| July | 86,000 | £57.5 million |
| August | 356,000 | £238 million |
| September | 209,000 | £139 million |
| October | 417,000 | £278 million |
| November | 467,000 | £312 million |
Source: ONS | OECD
Jonathan Merry, CEO of MoneyTransfers.com, comments:
"The full effect industrial action can have on the economy is clearly demonstrated by this data – and the record-high working days and GDP lost in 2022 has undoubtedly put pressure on our current government to address the grievances of the workers in many different sectors.

With more industrial action already taking place in January with many issues left unresolved, it remains to be seen whether 2023 brings more working days lost and workers fighting for better pay, working conditions, and jobs in an increasingly uncertain economy."
More working days lost in November than in a decade
More than 450,000 working days were lost in November 2022 – the highest figures seen in over a decade, when 997,000 working days were lost in November 2011. In total, this means that 2022 saw the highest number of strike days since 1990, when 1.9 million working days were lost in total due to strike action.
Throughout the year, NHS workers, Border Force staff, postal workers, bus drivers, railway employees, and refuse workers took industrial action, resulting in over 1,628,000 working days lost due to strikes between June and November, and an estimated £1.01billion GDP lost.
December and January brings more strikes
The data released by the ONS does not currently include the industrial action that took place in the last month of 2022, or at the start of 2023.
Notable strikes that would have caused more working days – and thus, more GDP, to be lost include:
Transportation 
NHS
Royal mail
Civil service
What's more, the first month of January – when millions of workers return to the workplace after the Christmas break – civil service employees, railway workers, and National Highways traffic officers began or restarted strike action across the UK. 
Yasmin Purnell
Yasmin Purnell is a Content Writer and Editor for Moneytransfers.com. Yasmin has a wealth of experience writing across a range of topics within the personal finance, student, and business niche. Yasmin joined the team with the one main mission to provide accessible financial, career and business information and advice for all.