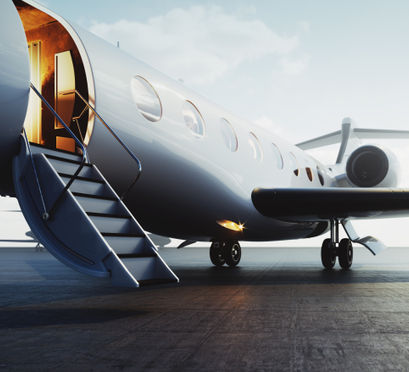 The Year of the Holiday: 2023 Signals the Return of Travel to Pre-Pandemic Heights

Mehdi Punjwani
MoneyTransfers.com has analysed a range of travel industry data to conclude that 2023 should be the 'year of the holiday', as forecasts show international trips will jump up by 50%. After three years of uncertainty caused by the Covid-19 pandemic and, more recently, rising inflation and cost of living, it looks as though travel will be back this year.
The industry had been, understandably, lagging behind the rest of the economy for some time. Reports show that while overall gross domestic product in North America is 20% higher than it was in 2019, the index for travel health is just now returning to where it was before the pandemic.
However this could be set to change with the forecasted growth of international travel, with some even suggesting that the industry's growth could outstrip that of the world's combined GDP by 2.7%. A significant driver behind this is the return of Asia-Pacific tourists to the market.
Asia-Pacific opens up
As a result of tight border controls and travel restrictions, the Asian travel industry took a huge hit during the pandemic. Research shows that tourism revenue in the Asia-Pacific region dropped by almost 60% in 2020, more than anywhere in the world.
But the outlook is predicted to be different in 2023, as experts predict the travel industry's contribution to the region's overall economy will grow by over 70%. Further analysis of the data revealed that between 2022 and 2032 almost two-thirds of jobs created in the industry will be in the Asia-Pacific region.
However, this contrasts with predictions that GDP growth in China may only hit around 4.7%, with some reckoning this to be in recession territory compared to the nation's historically strong economic growth.
Tourism elsewhere slower to catch up
While there is optimism for the recovery of the travel industry worldwide, and particularly in Asia where the effects of the pandemic were felt the strongest, not all signs point towards a full recovery in 2023.
Further research shows that while the industry is set to grow by around 30% in 2023, global factors may prevent it from reaching pre-pandemic levels.
For example, the Russian invasion of Ukraine is a significant factor in delaying the industry's recovery in Europe, particularly Eastern Europe. Forecasts show that Eastern Europe's tourism numbers won't recover before 2025. 2023 tourism expenditure in Eastern Europe is expected to reach roughly $1.13bn, and arrivals are expected to reach just over the 200 million mark - falling short of the pre-pandemic levels.
Tourism in Africa is on the rise. Yet reports predicted the sector's growth to slow down, with its contribution to the continent's GDP at 20.5%, only returning to pre-pandemic levels in 2024.
In fact, based on global cross-border trips in the last few years, data analysed by MoneyTransfers.com suggests that 2025 may be when we can declare a return to pre-Covid numbers. There were over 1.5 billion cross-border trips in 2019, compared to 389 million in 2020 - and it's forecasted that cross-border trips will reach 1.46 billion in two years from now.
The travel industry has taken several knocks recently, with the pandemic, the Russian invasion of Ukraine and the general economic slowdown all taking their toll. However, 2023 does look optimistic for travellers, with many forecasting continued growth - which can only be a good thing, even if numbers aren't quite what they were before Covid

MoneyTransfers.com founder Jonathan Merry
Mehdi Punjwani
Mehdi is a writer and editor with over five years of experience in personal finance, writing for brands including MoneySuperMarket, Equifax and The AA. He graduated from Brunel University with a BA and MA, and likes to spend his free time hiking, travelling, and reading.