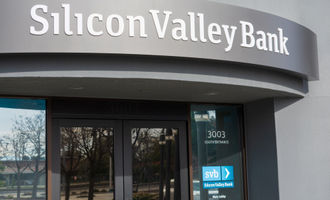 Chipper Cash weighs its options amid SVB's collapse

Crispus Nyaga
Chipper Cash is said to be weighing its options, including searching for a buyer or new investors.
SVB and FTX were some of the companies major investors.
Chipper Cash, an African fintech unicorn is weighing its options, which include looking for new investors or searching for a buyer. According to sources familiar with the situation, the firm began considering these choices prior to the collapse of Silicon Valley Bank (SVB).
Notably, FTX and SVB were some of Chipper Cash's major investors. In 2021, the company raised $250 million in a funding round led by the two entities; yielding a valuation of $2 billion.
SVB owns about 2% stake in Chipper Cash. Besides, the latter is the bank's customer.
In a statement regarding the probable impact of SVB's collapse, the company noted, "While this is a very worrying time for so many tech firms, the impact of SVB's collapse on Chipper is insignificant". The firm has further insisted that the bank's failure will not impact global customer operations. Besides, in addition to the numerous banking relationships it has in the US, Chipper Cash is confident in the investors that remain supportive of its long-term vision.
Chipper Cash recent challenges
Chipper Cash is one of the top unicorns in Africa with over 5 million customers and $1.5 billion in the total process volume per quarter. However, amid the reported growth, the company has experienced a couple of challengesin recent weeks.
To begin with, within a span of three months, it has laid off 150 of its workers. In late February, it let go of 100 employees, just 10 weeks after it laid off about 12.5% of its labor force.
Besides, as a crypto startup, decline in investor confidence coupled with high interest rates and recession woes have impacted the firm. Furthermore, based on its connection to FTX, its bankruptcy had the cross-border payments company's valuation drop to $1.25 billion.
Crispus Nyaga
Crispus is a financial analyst with over 9 years in the industry. He covers the stock market, forex, equities, and commodities for some of the leading brands. He is also a passionate trader who operates his family account. Crispus lives in Nairobi with his wife and son.