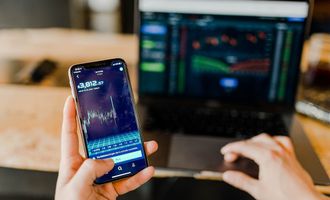 Stripes' Series I Funding Round Slashes its Valuation to $50 Billion

Crispus Nyaga
Stripes has raised $6.5 billion in its latest Series I funding round.
The round values it at $50 billion, close to half of its record valuation of $95 in 2021.
Stripes' newest funding round has valued the privately-owned startup at $50 billion. The funds will go towards acquiring employees' shares as opposed to running the firm's business operations.
Stripes' valuation decline
Stripes has been one of the most valuable startups worldwide. In 2021, it was at a record valuation of $95 billion. However, last year as tech stocks took the worst hit since the 2008 financial crisis, it lowered its internal valuation by 28% to $74 billion. In January 2023, it further cut it to $63 billion.
The US-based payments processor sought to raise about $2.3 billion at a valuation of $55 billion with the goal of covering tax withholdings in Q1'23. However, it has raised $6.5 billion in the newest round at a valuation of $50 billion. This is close to half of its valuation about two years ago.
In a press release, the company stated, "Stripe does not need this capital to run its business". Indeed, throughout the fundraising round, it has insisted that usage of the received funds will revolve around the double-trigger restricted stock units. The firm has been handing out these units for years now with the goal of attracting and retaining talent.
Usually, employees that receive such shares can only sell them once the company succeeds in executing a liquidity event like an IPO. Notably, the shares of Stripe's earliest employees may soon expire. Besides, seeing that the company is yet to go public, cash from the latest round of fundraising is set to cover the looming tax bill. Covering its tax obligations is also part of its plans regarding the Series I round.
Crispus Nyaga
Crispus is a financial analyst with over 9 years in the industry. He covers the stock market, forex, equities, and commodities for some of the leading brands. He is also a passionate trader who operates his family account. Crispus lives in Nairobi with his wife and son.