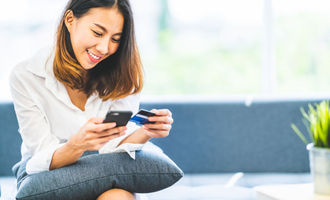 Fintech funding shifts to payments as crowdfunding lags

Crispus Nyaga
Payment startups were the biggest winners in venture funding in 2019, according to a new report by CB Insights.
Payment fintech investments rise
According to a CB Insights report released in February, fintech companies raised more than $33 billion in 2019, down from $40.8 billion a year before. This funding was spread across 1,912 deals in the industry.
In another report released last week, the research firm found that payments was the hottest category in the fintech industry. The industry was followed closely by insurance, wealth technology, accounting and compliance, and security. On the other hand, the biggest laggards were crowdfunding, capital markets, and fintech APIs.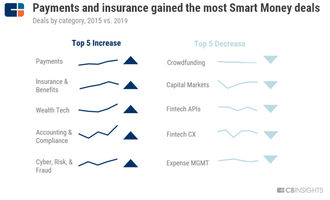 Another observation was that US was losing its dominance in the fintech industry. Instead, investors increased their focus on emerging markets like China, India, and Brazil.
Further, while the amount of money raised by fintech startups declined in 2019, the number of deals rose. According to the research firm, this implies that investors were increasing their focus on earlier-stage companies.
Among the notable payments startups to receive funding in 2019 were Worldremit, Airwallex, Flywire, Transferwise, and Plaid. Worldremit, the global payment company raised $175 million from investors while Airwallex raised more than $100 million. Transferwise raised $292 million in December, valuing it at more than $3.5 billion.
Payment investments continue
Investments in payment companies has continued this year, as investors increase their focus on an industry that is growing rapidly. In April, Stripe raised about $600 million from investors that valued it at more than $36 billion.
AvidXchange, a B2B payment network, raised $128 million at a $2 billion valuation. Also, Flutterwave, an African payment provider raised $35 million from investors.
According to CB Insights, the current coronavirus pandemic has caused a slowdown in fintech deals this year. The report said that fintech deals have slumped for 8 straight months. The expect the total funding to drop to about $6 billion, the lowest level since 2017. The report said:
"From a funding perspective, a flight to cash means that LPs and GPs will be more judicious with their investments and terms. This will make for a more difficult funding landscape for earlier-stage fintech companies, who will have to compete with better-capitalized and larger firms."
This decline is also partly due to the falling remittance industry. According to the World Bank, remittances to low- and middle-income countries will drop to about $445 billion.
At Moneytransfers, we are helping people from around the world slash their funds transfer charges by comparing hundreds of payment providers.
Crispus Nyaga
Crispus is a financial analyst with over 9 years in the industry. He covers the stock market, forex, equities, and commodities for some of the leading brands. He is also a passionate trader who operates his family account. Crispus lives in Nairobi with his wife and son.