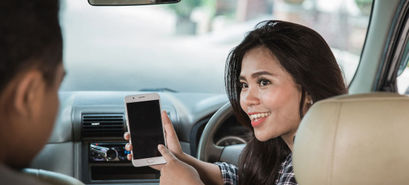 Uber and MoneyGram partner to offer money transfer discounts to drivers

Crispus Nyaga
MoneyGram and Uber are joining hands to boost remittances in more than 200 countries. In a deal announced today, the MoneyGram, the financial payment giant said that it would give discounts to Uber drivers who send money to their friends and relatives internationally. The discount will apply to all people who earn money through Uber's assets like Uber Freight and Uber Eats.
Uber and MoneyGram deal to help boost remittances
The coronavirus pandemic has had a significant impact on international remittances. In a recent report, the World Bank said that the volume of remittances would drop by more than 20 per cent this year.
That is because many people who send their money back home have either been laid-off or furloughed. For example, the unemployment rate in the United States has surged to more than 14 per cent, and more than 38 million people have filed unemployment benefits. Unfortunately, most of those suffering are low-earning employees like waiters and gardeners. Besides, these are some of the people who send their money back home.
Uber drivers and other independent contractors have been hit hard because they are not receiving adequate support from the companies they work for. At the same time, the number of trips by companies like Uber and Lyft has declined as more people stay home. This is the problem that Uber and MoneyGram are trying to solve.
By providing discounts, MoneyGram hopes to incentivise drivers to send money to their family members. In a statement, Alex Holmes, MoneyGram's CEO said:
"Our companies have significant overlap in the populations we serve, and drivers know and love the MoneyGram brand. In fact, this partnership is a direct result of customer feedback, and we're proud to provide drivers with affordable access to our global platform during this challenging season brought about by the COVID-19 pandemic."
An Uber spokesperson said:
"The spread of COVID-19 has been hard for everyone. It has been particularly challenging for people who drive and deliver with companies like ours. To help those who are supporting loved ones abroad during these uncertain times, we're excited to partner with MoneyGram."
Remittances impact on countries
A sharp decline in remittances is also having a major impact on countries. In a recent report, Bloomberg noted that countries like Kenya were being affected by the decline. The report said that Kenyans living abroad sent about $208 million in April, 10 per cent less than they sent in April. The central bank expects the remittances to drop by 15 per cent this year.
Other developing and emerging countries have been affected, as well. Among the most affected are countries like Honduras, Nepal, Tonga, Haiti, and El Salvador.
However, experts believe that money flow will accelerate now that many countries are starting to open up their economies. Just this week, Japan declared victory on the disease and countries like New Zealand and Australia saw no new infections.
The bottom line
The deal signed by MoneyGram and Uber will go a long way in helping drivers in the United States, Canada, Australia, and the UK send money cheaply to their family and friends.
Not an Uber driver? At MoneyTransfer, we can help you find the cheapest alternative to send money abroad. We do this by comparing hundreds of payment processors and finding the best rate.
Crispus Nyaga
Crispus is a financial analyst with over 9 years in the industry. He covers the stock market, forex, equities, and commodities for some of the leading brands. He is also a passionate trader who operates his family account. Crispus lives in Nairobi with his wife and son.