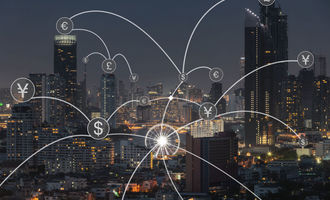 Digital remittance companies thrive amid coronavirus pandemic

Crispus Nyaga
In April this year, the World Bank came out with a shocking report suggesting that remittances would drop by more than 20% this year. The report cited recent job cuts in developed countries and the mandatory stay-at-home orders. However, recent reports by companies in the industry suggest that remittance companies are thriving amid the pandemic.
Digital fund transfer companies thrive
In the first quarter financial results, traditional remittance companies like Western Union and MoneyGram reported a sharp decline in revenue. But in the same results, the firms said that more people were turning to their digital platforms to send money.
For example, in a recent report, Western Union said that digital transactions had rebounded in April and May this year after tumbling in March. In April and May, the firm's digital transfers increased by 77% and 99% respectively. Most importantly, total transactions increased by 39% and 51% respectively in the two months.
Meanwhile, a recent report by the American Banker suggests that Remitly and TransferWise too have seen increased growth during the pandemic. In the report, Remitly said that its new customer growth had tripled in May. Its remittance volume increased by 40% from February to March.
In a statement, Nicholas Lembo, who heads TransferWise business in the US said:
"While we can't go into specifics, what we can say is that our volume flows actually look pretty similar to what they would normally."
And who can forget what PayPal did? In a report, the company said that it processed more transactions on May 1 than on Black Friday. The company also added more than 7.4 million users in April.
Just this week, we reported about TransferGo and Remessa Online, two money transfer companies that raised $30 million. In their respective statements, the firms cited exponential user growth.
What next for remittances?
While the World Bank predicted gloom, we believe that the virus presented an opportunity for companies in the industry. And most companies are seizing the opportunities. Last month, we reported that MoneyGram had partnered with Uber to help expand its payment services.
Also, we have reported that transfer companies have been raising an enormous amount of money from VCs. Others have reduced their transfer fees.
With the world economy recovering, we expect that volume of remittances will increase even as fees fall. We also see a world where digital payments will be the "only game in town" as more people consider social distancing.
Are you in the process of sending money? At MoneyTransfers, we can help you save money by showing the fees charged by hundreds of transfer companies.
Crispus Nyaga
Crispus is a financial analyst with over 9 years in the industry. He covers the stock market, forex, equities, and commodities for some of the leading brands. He is also a passionate trader who operates his family account. Crispus lives in Nairobi with his wife and son.