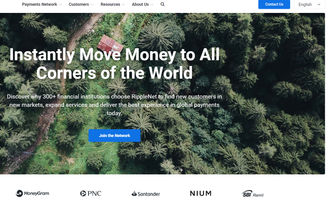 Ripple plans to expand remittances corridors in 2020

Crispus Nyaga
The coronavirus pandemic has had significant impacts on millions of people around the world. Now, Ripple is planning to improve how people send money internationally by expanding its On-Demand Liquidity corridors (ODL).
Ripple plans to improve remittances
Started in 2012, Ripple is among the biggest fintech companies in the world. The company, which has raised more than $348 million from investors, is creating platforms to simplify international money transfers.
The firm's technology is used by companies like MoneyGram, Interbank, and Santander, among others.
XRP, its digital asset is the fourth-biggest cryptocurrency in the world, valued at more than $8.3 billion.
In a blog post today, Asheesh Birla revealed that the firm is enhancing its technology to provide more remittance services by expanding its ODL corridors. Some of its most important corridors in the company's platform are USD-MXN, USD-PHP, and EUR-USD. He said:
"We are reducing the emphasis on large treasury payments. This will help us to support individual, low-value transactions, addressing the growing need in remittances and SME payments."
Last month, the firm's CEO told CNN that the XRP platform processed about 8% of all flows from the USD to Mexican peso in the first week of February.
The company is taking advantage of the current pandemic, which has affected the volume of foreign transfers. According to a new report by Pew Research showed that remittances would drop this year by a larger margin than during the past financial crisis.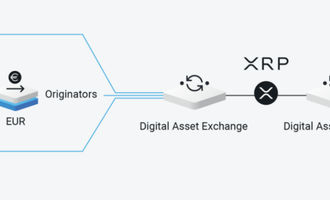 Other companies are adapting to the new normal
In another announcement today, World Remit announced that it had teamed up with Airtel Rwanda to facilitate remittances to Rwanda. In the statement, Amit Chawla, Airtel general manager in Rwanda said:
"We are excited about this partnership with WorldRemit as it allows our customers to receive money from their friends and family across the world at their comfort." 
At the same time, the pandemic has led to increased deals in the money transfer industry. Last week, we reported that TransferGo and Remessa Online had raised a total of $30 million from investors.
The announcement by Ripple is important because more banks are now experimenting with the company's RippleNet product.
Are you sending money to a friend or employee abroad? At MoneyTransfers, we can help you lower your costs by showing you the fees charged by hundreds of providers.
Crispus Nyaga
Crispus is a financial analyst with over 9 years in the industry. He covers the stock market, forex, equities, and commodities for some of the leading brands. He is also a passionate trader who operates his family account. Crispus lives in Nairobi with his wife and son.