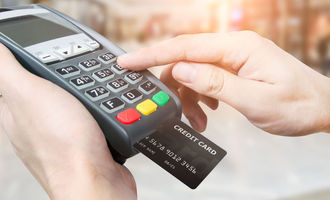 Wirecard files for bankruptcy in a major blow for German fintech industry

Crispus Nyaga
Wirecard, a German payment technology giant and a member of the prestigious DAX index, collapsed today after years of accounting fraud. The downfall is a major blow for Germany, a country known for its industrial giants.
Wirecard's fall from grace
Wirecard was the second-biggest technology company in Germany after SAP. It offered multiple payment services to large companies like Isuzu, Munich Airport, Getty Images, and Orange, among others. It also owned a local bank in Germany. In 2019, its revenue grew by 38% to more than 2.9 billion euros while its earnings before taxes rose by 42% to 794 million euros.
The firm's problems started in October last year when a whistleblower talked to Financial Times about irregularities in the company. Specifically, he pointed to the company's third-party partners in Dubai, Singapore, and the Philippines.
After intense pressure, the company's supervisory board appointed KPMG to scrutinise the claims. After months of investigation, the accountancy firm released its report in April. While the report cleared the firm of any wrongdoing, it said that the company had denied it access to key information.
The last nail on the coffin came out this week when EY revealed that about $2 billion in its balance sheet was missing. And in a report on Tuesday, Wirecard said that the funds did not exist in the first place.
As a result, it filed for bankruptcy today, saying that it faced "impending insolvency and indebtedness". It owed several banks more than 2 billion euros. The statement said that:
"The Management Board has concluded that a positive going concern forecast cannot be made in the short time available. Thus, the company's ability to continue as a going concern is not assured."
Wirecard had a market valuation of more than 24 billion euros at its peak.
Potential beneficiaries of Wirecard bankruptcy
The gap left by Wirecard will be easy to fill because of the vast number of payment processing companies. Perhaps, the biggest beneficiary will be Adyen, the Dutch payment processor. The company has a valuation of more than $38 billion. Most of Wirecard customers will feel comfortable with it because of its European roots.
Other popular European payment processing firms that will likely benefit are Earthport, Ingenico, Direct Pay, and Worldpay, among others.
American payment providers may also benefit from the collapses. The leading contenders are PayPal, through its Braintree service, Square, and Stripe.
Are you in the process of sending money abroad? At MoneyTransfers, we can help you save money by comparing the prices charged by most transfer companies.
Crispus Nyaga
Crispus is a financial analyst with over 9 years in the industry. He covers the stock market, forex, equities, and commodities for some of the leading brands. He is also a passionate trader who operates his family account. Crispus lives in Nairobi with his wife and son.