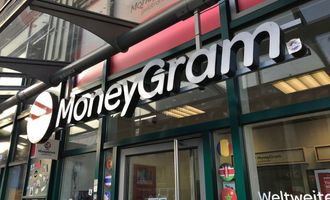 MoneyGram expands in the UAE by partnering with DFS

Crispus Nyaga
MoneyGram expanded its presence in the United Arab Emirates (UAE) by partnering with Digital Financial Services (DFS). The deal will enable DFS customers to make cross-border transactions to friends and relatives in more than 200 countries instantly.
MoneyGram and DFS sign a deal
Millions of foreigners work in the UAE. These people work in various industries, including finance, oil and gas, and hospitality. As a result, the region plays an important role in foreign financial transactions. According to the UAE Central Bank, expats sent more than $22.04 billion in the first half of 2019, making it the third outward remittance country in the world after the US and Europe.
MoneyGram is seeking to capture part of this market, which has long been dominated by Western Union and other local firms. In an announcement yesterday, the firm said it was starting a partnership with DFS, a partnership between Etisalat and Dubai Islamic Bank. The firm owns an eWallet product that helps people send and receive money in the UAE. The app does not require customers to have a bank account or credit and debit cards.
"We're excited about how this partnership builds upon our strong momentum in the Middle East market. It accelerates digital growth as we expand our customer-centric capabilities to the third-largest outbound remittance country in the world."
Ahmed Al Awadi, the CEO of DFS, said:
"Our partnership with MoneyGram will further enrich our customers' lives with a state-of-the-art user experience which MoneyGram is renowned for. It will also boost our future expansion plans."
Money transfer partnerships rising
Analysts expect these transactions to continue as the remittance industry goes through its toughest year in decades. According to the World Bank, remittances will fall by 20% this year as the unemployment rate in key outflow companies rise
Are you in the process of sending money abroad? At MoneyTransfers, we can help you save money by compiling the amount of money charged by hundreds of companies.
Crispus Nyaga
Crispus is a financial analyst with over 9 years in the industry. He covers the stock market, forex, equities, and commodities for some of the leading brands. He is also a passionate trader who operates his family account. Crispus lives in Nairobi with his wife and son.