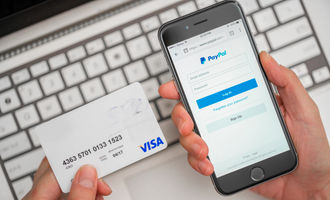 PayPal is now bigger than all Wall Street banks except JP Morgan

Crispus Nyaga
PayPal, the fintech company started in 1998, is now bigger than all US banks except JP Morgan. This is an incredible feat for a company that had lower revenue and profits than most banks.
PayPal valuation jumps over most banks
PayPal stock price has jumped by more than 66% this year, bringing its total market capitalisation to more than $209 billion. This is lower than JP Morgan's valuation of more than $282 billion. Bank of America, the second-biggest bank in the US is valued at about $199 billion.
Interestingly, by market capitalisation, PayPal is bigger than Goldman Sachs and Citigroup combined. The two Wall Street banks are valued at about $180 billion.
PayPal's current valuation is mostly because of its growth. In 2019, the company had a revenue of $17.7 billion and net income of more than $3.6 billion. Goldman Sachs, on the other hand, had a total revenue of more than $34 billion and net income of more than $7 billion. The same is true with the other Wall Street banks.
However, PayPal revenue has been growing at a faster rate than the banks. In the most recent quarterly earnings, PayPal's revenue grew by 12% while all banks reported huge losses because of provision of bad debt. Also, as we have written before, the company added more than 7 million customers in April alone.
PayPal not the only firm making moves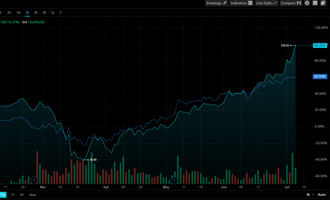 Meanwhile, PayPal is not the only firm outperforming the big banks. Square, the payment firm started in 2009, has seen its stock price rise by more than 104% this year. This has brought its market valuation to more than $55 billion, which is $14 billion below that of Goldman Sachs. Ironically, Square is a loss-making company that generated about $2.2 billion in 2019.
While Square started as a payment service for businesses, it has found a lot of success in consumer-to-consumer business. Its Cash App is among the most popular payment platforms in the United States.
Are you in the sending money overseas? At MoneyTransfers, we can help you save on transaction costs by letting you select the fastest and cheapest transfer company.
Crispus Nyaga
Crispus is a financial analyst with over 9 years in the industry. He covers the stock market, forex, equities, and commodities for some of the leading brands. He is also a passionate trader who operates his family account. Crispus lives in Nairobi with his wife and son.