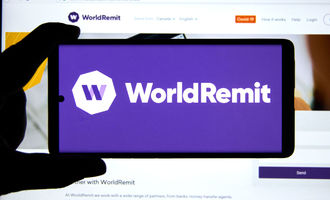 WorldRemit teams up with Airtel to increase transactions to Africa

Crispus Nyaga
WorldRemit, the giant money transfer company, has teamed up with Airtel Africa as it tries to grow its market share in the continent. The deal announced this week will enable Africans to send and receive money using WorldRemit.
An opportune time for a deal
Africa is one of the fastest-growing remittance markets in the world. According to the World Bank, remittances to Sub-Saharan Africa rose by 10% to $46 billion in 2018.
However, because of the coronavirus pandemic, the bank expects these remittances to decline this year. Furthermore, most people who send funds to the continent have lost their jobs.
Recent trends show that the amount of remittances will not be as bad as previously thought. For example, the US created more than 4.8 million jobs in June after creating more than 2.5 million in the previous month.
Similarly, the unemployment rate in Europe and some Asian countries has not dropped as previously feared.
Therefore, the new deal will see WorldRemit grow its share in one of its key market. In 2018, the company said that its remittances to the continent rose by 43%. Among its key countries are Ghana, Nigeria, Kenya, and Uganda. In a statement, Andrew Stewart, WorldRemit's director for Middle East and Africa said:
"The connection to more mobile money accounts through Airtel Africa allows us to expand our payout network and option available to customers across the continent."
Deal making continuing
The new WorldRemit deal with Airtel comes at a time when money transfer companies are expanding rapidly. Yesterday, we reported that Western Union had made a deal with TrueMoney, a Philippine company. Also, the company is said to be attempting to buy MoneyGram, one of its biggest rivals.
Other companies like oFX, TransferWise, and TransferGo have also been crafting deals in other countries around the world.
By partnering with mobile carriers, WorldRemit wants to reach as many users as possible. Furthermore, mobile wallets are incredibly popular in Africa, a continent where most people lack bank accounts.
Final thoughts
The African continent has made great strides in its journey to 100% financial inclusion. At the same time, the number of Africans living and working abroad has risen. This has led to a surge in remittances. As such, Worldremit hopes to capitalise on partnerships as it attempts to grow its share in the continent.
Are you in the process of sending money to another country? At MoneyTransfers, we can help you save money by showing you the transaction costs charged by hundreds of companies.
Crispus Nyaga
Crispus is a financial analyst with over 9 years in the industry. He covers the stock market, forex, equities, and commodities for some of the leading brands. He is also a passionate trader who operates his family account. Crispus lives in Nairobi with his wife and son.