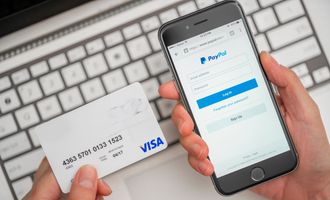 PayPal and MoneyGram earnings show how digital payments are thriving

Crispus Nyaga
The volume of digital payments is recovering, as evidenced by the latest earnings release by MoneyGram and PayPal. This growth goes against what the World Bank predicted in April, when it warned that global remittances would fall by 20% this year.
MoneyGram digital payments surge
MoneyGram, the $252 million payment provider said that its digital platforms grew exponentially in the second quarter. The number of transactions increased by 106% while the number of app growth rose by 220%. Similarly, this growth had higher margins and retention rates.
In total, the company's revenue declined by 13% to $279 million in the second quarter, in part because of the significant slowdown in April. The decline was also because most people were staying at home for a substantial period of the quarter. Still, the revenue was $24.4 million higher than what analysts were expecting. In a statement, the CEO said:
"… And this momentum has not only continued but also strengthened in July. In fact, July is now our largest July ever for money transfer transactions and also the single largest transaction month that we've reported in over 2.5 years, and that's with 1 day left to go."
PayPal revenue growth
Another example of how the coronavirus pandemic has led to a surge in digital payments is PayPal. In the second quarter, the company's revenue rose by 22% to $5.26 billion. This growth was $264 million higher than what analysts were expecting.
According to the management, this growth was mostly because of a 26% increase in transaction revenue. The firm also added more than 24.3 million new customers, a 140% YoY increase, pushing the total accounts to more than 346 million and the company expects to add more than 70 million new customers this year. The management said:
"Revenue in the second quarter increased 25% on a currency-neutral basis to $5.26 billion. Transaction revenue grew 30% on a currency-neutral basis, the strongest growth we've ever reported. Growth accelerated 13 points year-over-year and 15 points sequentially."
Other private payment companies have also reported relatively strong numbers. Last week, we reported that Remitly had raised $85 million at a valuation of more than $1 billion. In the same week, we reported that TransferWise had reached a $5 billion valuation. Other companies that have raised money recently are TransferGo and Remessa Online.
Are you in the process of sending money to another country? At MoneyTransfers, we can help you save money by showing you the transaction costs charged by hundreds of companies.
Crispus Nyaga
Crispus is a financial analyst with over 9 years in the industry. He covers the stock market, forex, equities, and commodities for some of the leading brands. He is also a passionate trader who operates his family account. Crispus lives in Nairobi with his wife and son.