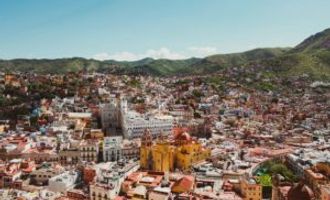 Remittances to Mexico jumped to $19.1 billion in the first half of the year

Crispus Nyaga
In April, The World Bank released a relatively straightforward report. As the coronavirus pandemic continued, remittances around the world would crash by more than 20% this year. However, recent data suggests that this prediction was wrong as remittances to many crucial countries has actually increased.
Remittances to Mexico rose in the first half
The idea behind World Bank's report was obvious. As the pandemic spread, crucial jobs in developing countries like the US and the UK would be lost. As a result, these people would struggle to send money back home.
However, according to the Bank of Mexico, the opposite happened. Remittances to the country increased to $19.1 billion in the first half of the year from the previous $17.3 billion. Indeed, in March, the month when the disease was declared a pandemic, remittances to the country rose to a record $3 billion. Mexicans received more than $3.6 billion in June.
Analysts credit the rising remittances to Mexico to stimulus packages passed in the US and the overall weaker Mexican peso.
According to a survey by the Washington Post, remittances to other countries increased also. For example, remittances to Bangladesh increased to a record $2.6 billion in July. The same was the cases for countries like El Salvador, Guatemala, Nicaragua, and Honduras.
However, to be fair, remittances to other countries like the Philippines, Tajikistan, and Brazil declined in the first half of the year.
Money transfer companies have done well
Another emerging fact about the pandemic is that companies involved in remittances have done well during the current pandemic. For example, in the ongoing earnings season, results from companies like Western Union, PayPal, and MoneyGram have shown that their revenue grew in the second quarter.
These companies credited their growth to their digital businesses. Subsequently, as you can see below, their stock prices have done well in the past three months.
At the same time, a lot of activity has happened in the private market, where companies like TransferGo, Remitly, and Remessa Online have raised millions of dollars. TransferWise's valuation has also soared to about $5 billion.
Are you in the process of sending money to another country? At MoneyTransfers, we can help you save money by showing you the transaction costs charged by hundreds of companies.
Crispus Nyaga
Crispus is a financial analyst with over 9 years in the industry. He covers the stock market, forex, equities, and commodities for some of the leading brands. He is also a passionate trader who operates his family account. Crispus lives in Nairobi with his wife and son.