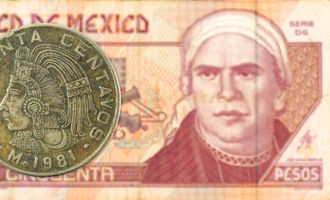 Remittances to Mexico set to hit record $40 billion amid pandemic

Crispus Nyaga
Remittances to Mexico, the biggest Latin America country, are expected to continue rising this year, defying logic and analysts' expectations. The recent growth in these payments has helped push the Mexican peso to its highest level since July.
Remittances to Mexico set to hit $40 billion
More than 8.3 million Mexicans live and work abroad, according to the latest survey by OECD. More than 98% of these people live in the United States, the country's most important trading partner. As a result, these people send billions of dollars every year to their relatives back home.
In 2019, they sent more than $34 billion to their family and friends. That was a substantial figure that is about 3% of Mexico's GDP.
According to Mexico's president, Lopez Obrador, the amount of remittances will reach a record $40 billion. He said:
"Remittances continue to grow, despite the pandemic. This year we are going to receive record remittances, I estimate around 40 billion U.S. dollars, and that goes to 10 million Mexican families"
The growth in remittances defies logic because of the rising unemployment rate in the United States. According to reports, the unemployment rate has mostly affected Mexicans and other minorities like African Americans. Also, it was only in April that the World Bank, said that remittances to the country would fall by more than 10%.
"The sharp contraction of activity and employment in the U.S. have not impacted in a visible way the flow of remittances to Mexico. Solid workers' remittance flows have been adding support to the current account and to private consumption."
Higher remittances push Mexican peso higher
The rising remittances to Mexico have helped push the Mexican peso higher. 1 US dollar is currently worth 22 Mexican peso. In March, at the peak of the coronavirus pandemic, 1 US dollar was worth more than 25 Mexican pesos.
To be fair, other factors have also contributed to the strengthening peso. For example, the US dollar has been generally weak in recent months. Also, the number of coronavirus cases in the country has been relatively stable. Most importantly, the price of crude oil has recovered in recent months.
Crispus Nyaga
Crispus is a financial analyst with over 9 years in the industry. He covers the stock market, forex, equities, and commodities for some of the leading brands. He is also a passionate trader who operates his family account. Crispus lives in Nairobi with his wife and son.